Construction Finance to Build Your Company's Future
Fast & affordable construction business loans
Access up to £500,000 in just 24 hours
What is construction finance?
Construction finance is a specialist form of funding designed for businesses in the construction industry. Construction finance can come in several forms from secured and unsecured loans to equipment leasing. It is often used to purchase expensive equipment that is required for construction businesses to function.
Other uses include:
• Equipment and heavy machinery costs
• Business expansion and growth opportunities
•  Lengthy payment terms, advancing cash against late payments
•  Increased cash flow and working capital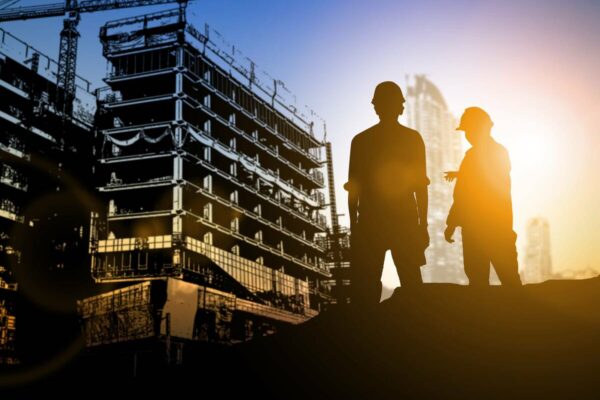 Construction finance: what are my options?
Entrepreneurs in the construction sector have various funding options available to them. Not all of the commonly recommended funding options will suit every construction business owner. It is important to do your research and think carefully about which construction finance product will align with your business best.  Finance is available to businesses of all sizes, including small businesses.
In this section we'll walk you through a couple of your options:
Construction business loans
Both secured and unsecured business loans suit construction companies in need of funding. This type of finance can be used to get new ventures off the ground and grow your construction business so that it can reach new heights.
Our unsecured construction business loans offer funding up to £500,000, with flexible repayment terms over 1 – 5 years. The money you loan gets repaid in monthly payments at a pre-agreed interest rate.
Invoice finance
Invoice finance for construction enables you to unlock instant cash from your business' unpaid invoices.
In many cases, you can receive up to 95% of each invoice's value. This specialist finance option benefits SMEs in the construction sector where customers are notorious for paying invoices slowly. By using an outsourced sales ledger to account for each customer's financial records, more time is freed up for you to focus on your business. If you choose to go down this route, be sure to research bad debt protection which is designed to complement invoice finance facilities.
Construction equipment finance agreements and leasing
If you are considering construction equipment finance agreements or equipment 'leasing' then do so cautiously. With this type of asset finance, you hire your equipment for a certain period of time, until the agreed leasing amount has been paid off in full. Thereafter, the equipment belongs to your business.
Unfortunately with equipment leasing, if you are unable to upkeep repayments you will lose all the money you have already paid towards the main debt, as well as the equipment. The risk associated with this finance option is quite high for entrepreneurs of businesses in their early stages.
What are the benefits of construction finance?
The benefits of construction finance is that you can get funding quickly, which can be used to help cover imminent cash flow problems such as paying staff. It can also be used to help your construction company grow by helping pay for construction equipment or to train new staff members.
Other benefits include:
• Finance is unsecured – keeping your equipment and machinery safely in your hands
• Quick access to funds – that can then be advanced against unpaid invoices
• Confidential service – a finance agreement that stays between you and your lender
• Competitive interest rates – we work hard to find the best deals for your business
• Fixed repayments – know exactly how much you are required to pay back each month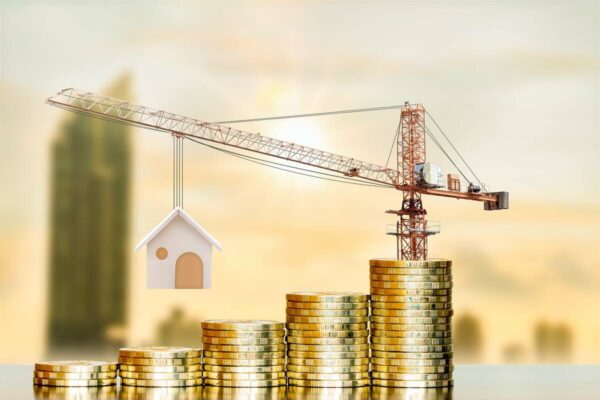 What is the eligibility criteria for a construction business loan?
In order to be eligible for a construction business loan your business must meet the following criteria:
Is legally registered to trade in the UK
Has a business owner who is over the age of 18
Is turning over more than £5,000 a month
Has been actively trading for a minimum of 6 months
How can I get construction finance?
You can get construction finance by applying to a lender, credit broker, or bank. Your application will likely require you to meet some eligibility criteria and provide the relevant documents for your business. You can easily apply online if you complete the following steps:
Step 1 – Provide us with the following information: Your registered business name and the name that your construction business trades under, the number of months or years you've been in operation, your average monthly turnover and the amount of construction finance you need.
Step 2 – Supply your contact details so that we can easily get hold of you to discuss your arrangement. We'll need your name, position in the business, phone number and email address
Step 3 – Read through our terms and conditions and click 'get my quote'. After you have submitted your application it will be reviewed by one of our account managers.
Step 4 – Further down the line you will receive the terms of your loan agreement. Ensure you ask all the questions you need to fully understand the conditions and once both parties have signed, the construction finance will be paid into your business bank account in 24 hours.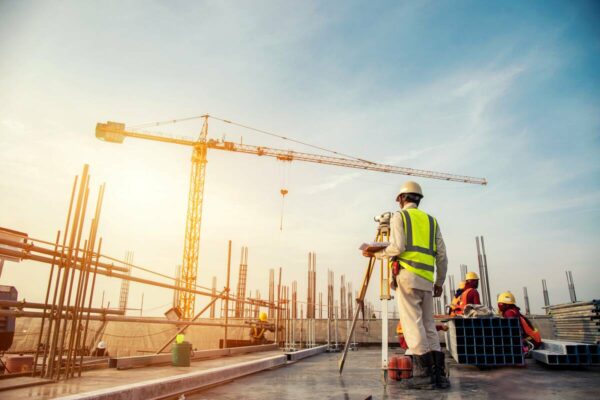 Why choose us vs. our competitors for construction finance?
Our flexible funding solutions can help to bridge the gap between project completion and project payment. By choosing to borrow through SME Loans, you will quickly be able to cover the cost of stage payments and application for payment, meeting all your construction business requirements. Once you see the finance working in action, you'll wonder why you didn't apply sooner.
Specialists in arranging construction business loans
Work with lenders that are approved by the Financial Conduct Authority
There are no fees for applying or setting up your finance
What does the construction sector in the UK look like?
There's no doubt that business opportunities in the construction industry are lucrative, especially when you consider that the current construction output in the UK is over £110 billion per annum.
According to Designing Buildings statistics there are 3 main sectors that an entrepreneur can operate a business in within the construction sector. These are:
Infrastructure development – which accounts for 15% of the industry
Commercial and social construction – which accounts for 45% of the industry
Residential construction – which accounts for 40% of the industry
It seems as though the construction sector always has opportunities for income earning, especially when you note that 60% of construction jobs in the UK are new builds, while 40% of work completed is allotted to maintenance and refurbishment. A construction entrepreneur's work is never really done – and that means good news for profits and of course, job creation.
Frequently Asked Questions
If we haven't answered all your questions about construction finance, then take a look at some of the most frequently asked questions below.
Construction finance is a niche form of funding specifically designed for businesses in the construction industry. Construction finance includes a variety of financing options such as construction business loans or construction equipment financing.
You can get construction financing by completing our online application form. The form can be completed entirely online. You will need to answer some basic questions regarding your business, as well as filling out some personal information and contact details. Once submitted, one of our account managers will be in touch to further discuss your loan application and the next stages that will need to be taken.
At SME Loans, we have lots of experience with helping businesses find the construction finance they need in order for their business to grow. The panel of lenders we work with are all regulated and offer competitive rates on their loans. Our application form is secure and easy to complete, plus there are no fees involved when applying for a loan using the online form.