Garden Centre Loans – Business Financing from £1k – £500k
Fund Your Garden Centre Today With SME Loans
Access £1,000 – £500,000 in just 24 hours
Everything You Need To Know
THE GARDEN & HORTICULTURE SECTOR
Industry Overview
The garden retail market is now generating over £5 billion annually. More and more Brits are showing interest in gardening and horticulture, evidenced in social media's surge in 'instagrammable' garden trends and inspiration. According to the Horticultural Trades Association, over 2/3 of British adults visit a garden centre every year, and UK households collectively spend roughly £7.5 billion on garden goods and £2.4 billion on gardeners and landscapers annually.
A huge and growing market, over 500,000 jobs across the UK are supported by the horticulture and landscaping industry.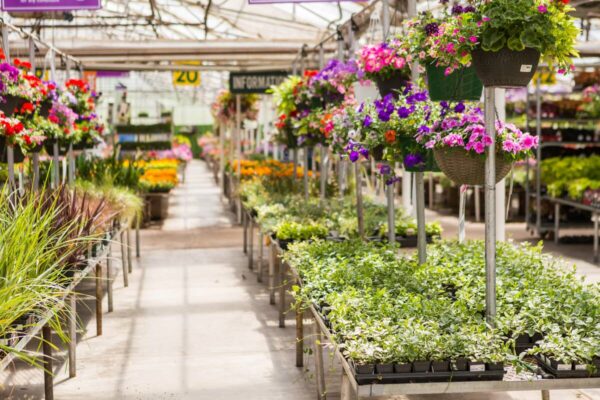 The Garden Centre Association claims that the term 'garden centre' was coined in America in the early 1960s. Developed from the concept of plant nurseries, garden centres sell plants, compost, fertilizers, landscaping tools and products. Across the UK there are several regional and national garden centre chains, but also over 3,000 SMEs.
Over the years, the garden sector has continued to thrive and as more millennials get on board, the future of gardening looks evergreen… There have been clear indicators of how customers are interacting with horticulture, presenting new opportunities for the garden centre sector.
Wyevale Garden Centre have narrowed down the target market into 4 categories, which can help you better understand your demographic:
Late Bloomers: In their 30s and 40s, the late bloomers have grown older and become increasingly keen to garden but lack the confidence to do so. This sector is the most likely to invest in decking, paving and the purchase of BBQs, ready-grown larger plants.
Eco Gardeners: In recent years there has been an increased awareness of the importance of the environment and the need to look after our planet – which includes greater consideration for threatened wildlife. Eco gardeners are keen on reducing their carbon footprint, looking to adopt organic approaches to growing. With the rise of vegetarianism and veganism, this group are often interested in creating their own produce.
Millennial Gardeners: This generation have largely jumped on board the gardening trend via the internet and social media. With a greater sense of the importance of mental health, and the link that exists between plants and wellbeing – these gardeners just love 'being green'. Often spatially restricted, they have been responsible for the rise of sales of 'Instagram-ready' indoor house plants.
Entertainers: Entertainers take pride in their outdoor space and like to host lunches, BBQs and dine alfresco, making the most of summer evenings. This group has boosted sales of garden furniture sets, compost and plants, outdoor lighting, cushions and decorative accessories.
Did you know? According to a survey by Gardening Express, adults in the UK spend an average of £30,000 on their gardens over a lifetime.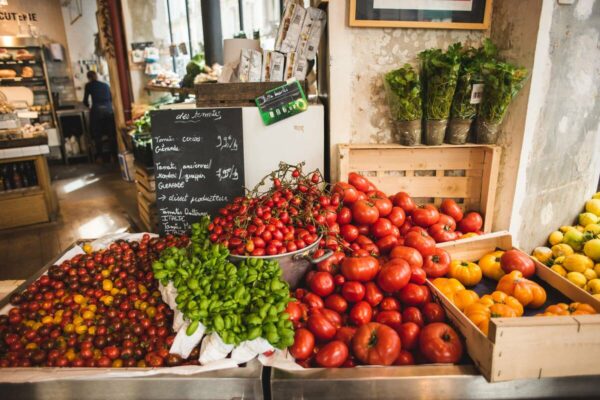 Diversify To Grow Your Success
Many garden centres now house restaurants or cafés, local / organic produce shops and even florists in their garden centres. Catering has undoubtedly become an important part of the garden centre experience, but it's just one way that you can choose to diversify! So if you're looking to expand your garden centre business, consider diversification through the following activities:
Pottery making courses
Gift shops
Organic brewery
Education centre
Café / restaurant
Organic wine bar
Local produce shops
Tea rooms
Floristry
Crèche
Pet shops
'Instagrammable' photo spots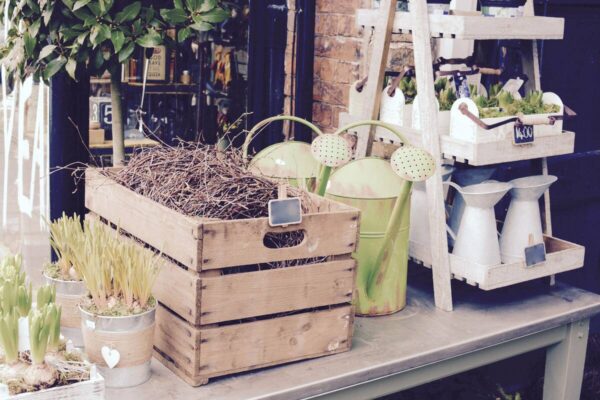 Advertising Your Garden Centre
Garden centres benefit from the fact they are both aesthetically pleasing and eye catching. Your garden centre in itself is one of your best advertisements, attracting passers-by. Ensure your plant displays are colourful and well looked after to entice people through the door. As well as this, you can attempt to advertise your garden centre by:
Using social media platforms like Facebook, Twitter and Instagram to advertise products and promotions
Sourcing or paying for advertising from local newspaper and magazine publications
Optimising your website to rank on page 1 for relevant search queries using SEO. Be sure your website includes images of your displays and information about your products
Participate in the Horticultural Trades Association's initiatives and promotions, such as the HTA Plant Of The Month campaign
Produce leaflets that creatively outline the products you specialise in, what makes your garden centre different? Highlight your USPs
LOANS FOR GARDEN CENTRE BUSINESSES
Garden Centre Finance
Garden centre owners face challenges everyday balancing retail, services and nature. The need to keep plants at their optimum requires technologies that need to maintained regularly. Specialist machine maintenance is costly and demonstrates just one area where business owners may benefit from garden centre loans.
The rise of technology has presented both an opportunity and challenge for garden centres – just having a physical centre is no longer enough to compete. Garden centres need to embrace the rise of e-commerce, and ensure that they are optimising their omni-channel customer experience.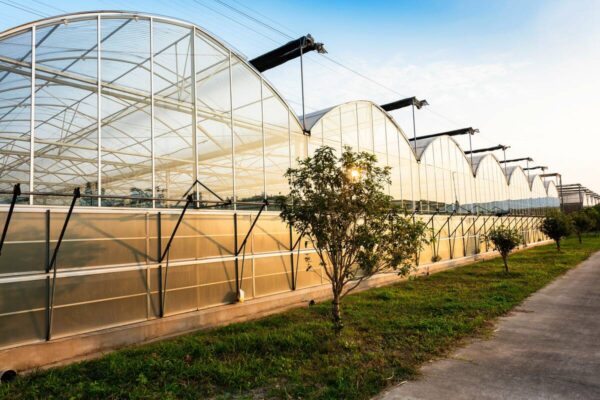 Whether you're in the process of setting up a garden centre or are looking to fund new ventures such as diversification – you will need to find enough capital to do so. If you don't have enough finance, you may benefit from business loans for garden centres.
Loans For Garden Centre Businesses
Garden centre loans enable business owners to receive a desired amount of money in full, repaying the money in scheduled monthly repayments with interest. At SME Loans, garden centres can access funding between £1,000 and £500,000, with repayment terms lasting 1 to 5 years. Unlike secured loans, our garden centre loans are unsecured – which means you aren't required to provide collateral as security for the loan.
Instead, you may be asked to provide a personal guarantee. A personal guarantee is important and ensures that if your garden centre defaults on loan repayments, you as the business owner become personally liable for paying back the money to the lender. This guarantee is a legally binding signed agreement.
WE HELP GARDEN CENTRE BUSINESSES GROW
SME Loans Funding Solution
We help garden centres to grow – no pun intended! With our unsecured business loans, we've enabled garden centre businesses like yours to invest in expansion, cover an unexpected cash flow crisis, move into new premises and invest in new business infrastructure.
Whatever you need finance for, you can apply for an unsecured business loan of up to £500,000 with SME Loans, and all from the comfort of your own home, or centre!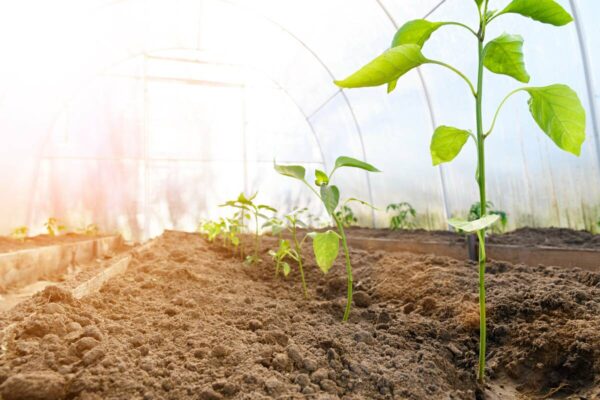 When applying for a loan from SME Loans, you can expect to receive the full amount of money in just 24 hours. After receiving the money, you then become responsible for paying back the loan with interest in scheduled monthly repayments.
Do I qualify for a garden centre loan?
Your garden centre is registered and trading in the UK
Actively trading for a minimum of 6 months
Has a minimum monthly turnover of £5,000
You / the business owner are over the age of 18
How to apply for a garden centre loan
Applying for a garden centre loan takes just a matter of minutes, and our dedicated account managers are on hand to help with anything you're confused about. If you need guidance through the application process, they're on hand to help at 01244 506279.
Step 1:
Click to apply. You will be redirected to a page where we will ask for more information about your business, including:
The name of your garden centre
The number of years your garden centre has been trading
Your garden centre's average monthly turnover
The amount you are wanting to borrow
Step 2:
The next step involves disclosing your personal details, please be ready to tell us:
Your title, first name and surname
Your position in the business
Your contact details
Step 3:
Carefully read through the terms and conditions, accept them and click 'get my quote'. From here your application will be reviewed quickly by one of our approved business finance suppliers, who will help find the best lender for your garden centre.
Step 4:
Please expect a call and email from one of our dedicated account managers to discuss the terms of your loan agreement.
Step 5:
Carefully read through the terms of agreement and sign the relevant documentation ready to return to the lender. From there you will be able to access the funds in your account in just 24 hours.
GARDEN CENTRE LOANS FAQS
Frequently Asked Questions
If you're still unsure about garden centre business loans, then make sure to check out our FAQs below where we've answered some popular questions.
Garden centre loans are unsecured business loans which are used to help finance garden centres. As garden centres have expanded and introduced cafés and gift shops, some require businesses finance to keep up with the changes or to help maintain their new investments. A garden centre loan can help purchase new equipment and help garden centres grow.
To get a garden centre loan you simply need to apply online and decide how much you want to borrow. You'll have to complete a form and provide information about your garden centre business such as how long you've been trading for. Next, you'll have to disclose personal information such as your full name and address, as well as your email address and telephone number so we can contact you.
Once the form is submitted and you are accepted, one of our account managers will be in contact to discuss your application with you. If you're unsure about applying, feel free to contact us and one of our account managers will happily answer any questions you may have.
Here at SME Loans we understand that funding is essential for businesses to evolve and to survive. That's why we work tirelessly to find the right kind of finance for your business. The lenders we work with are able to offer business loans that are tailored to you up to £500,000. Our application comes with no fees and is quick and easy to complete.