5 Ways To Maximise Your SME's Local Advertising Potential
Fri, 23 Nov 2018 by Liz Rosling
It's estimated that the UK local advertising market is worth around £1.3 billion, and continues to grow each year. According to a survey conducted by Digital this year, 76% of small to medium sized business owners reported they were facing marketing challenges, made more complex by the rise of digital marketing.
For SMEs operating locally, their surroundings can work to their advantage. Branding becomes powerful when a business manages to tap into a local community's culture and it's important to be viewed as part of the community in order to build and grow a loyal customer base.
For many large businesses, mass-market media channels like TV, radio and paid social ads are used to attract new customers. But when it comes to smaller niche businesses, these channels simply aren't as effective as local advertising.
Due to the fact SMEs generally have a far smaller advertising budget, they must invest their money more strategically and focus only on the most fruitful networks. For startups, advertising can often be unaffordable, but even then, there are ways a business can promote its enterprise in and around the local area.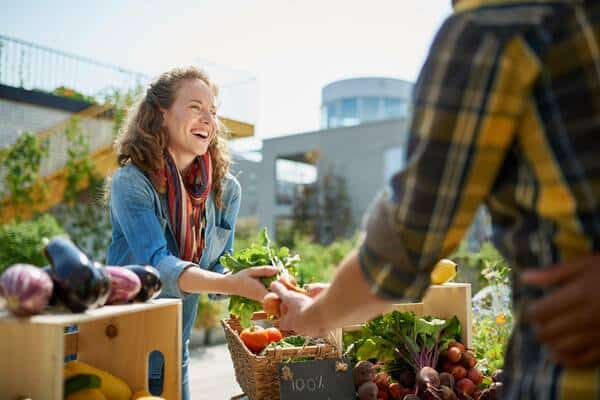 Take a read of these 5 low-cost local advertising techniques that SMEs can implement to help grow their customer base:
1. Hyperlocal Advertising
Hyperlocal is defined as relating to or focusing on matters concerning a small community or geographical area. This type of advertising works well if your business is concentrated on attracting customers who live nearby or in small areas such as neighbourhoods. It is one of the oldest methods of marketing, as in the days before technology, merchants were forced to depend on hyperlocal markets for business.
In the beginning, hyperlocal marketing relied on sound; vendors shouting, singing rhymes and hawking. These days, word-of-mouth marketing is a powerful way to advertise. Customer reviews and recommendations aren't to be underestimated, and to make it easy for people to review your company you must optimize your online presence.
Using Google My Business, you can set up a Business Profile which manages all information that Google provides about your company when it receives a search query. Previously known as Google Places, your business will appear on Google Search, Maps and Google+. Your business contact details, website, directions, pictures and reviews all contribute to Google helping you to be found locally, attracting visitors to build your company credibility. There are a few factors that contribute to Google scores on local ranking:
How relevant is your business is in relation to the search?
How far is your business from the local search query?
How popular is your business and how much information does Google have about it?
As mentioned previously, small businesses thrive off the appeal to the surrounding local community. Make sure any marketing campaigns have a personalised feel with a familiar touch. Appeal to things that are unique to the community and partake in local community discussions to share your ideas and better understand their wants and needs.
An example of this is Chobani, an American dairy processing company that managed to grow its company from 5 to 2000 people during a difficult economic period. Chief Marketing & Brand Officer Peter McGuinness credits their ongoing success to: 'we go to every market, pitch our products locally, win markets locally and do local creative. Consumers reward us for working harder and being smarter while respecting the culture, nuance, language and local insights.'
2. Guerrilla Advertising
This advertising strategy focuses on unconventional marketing tactics that can reach a wide audience. A relatively affordable type of advertising, it suits SMEs that want to be remembered for creating an unusual social buzz around their business. The term was inspired by guerrilla warfare, and uses similar tactics to disturb the marketing industry.
Whilst this advertising form can be cheaper than its traditional counterparts, it requires time, creativity and out of the box thinking. The aim is to captivate the attention of locals in the community and develop a memorable campaign that will accurately promote your business and draw customers to your brand.
Head over to the Digital Agency Network to explore some of the best guerrilla marketing campaigns of 2018.
3. Networking Events
Business networking with local entrepreneurs is an important factor to being a successful small business. This subtle type of advertising provides opportunities for learning and development whilst helping to advertise your business, grow your customer base and generate referrals.
When attending a networking event, it's a good idea to get prepared and stock up on business cards to hand out on the day. Not only will this result in an organised and professional impression of your company, it will come in handy when it comes to forging new relationships like local sponsorships and potential partnerships.
Meetup is a global social networking site founded by CEO Scott Heiferman and his co-founders in 2002. Now, with over 35 million users, 'Meetup bring people together to create thriving communities'. The site enables people to create local interest groups free for anyone to join, allowing individuals to meet others with shared interests in their local area. Of the local interest groups there are Social Business Networking Meetups that can be utilised to achieve business objectives like:
Market research
Targeting customers in the local area
Meeting businesses of similar
Sales
Recruitment
As this article on Cleverism points out, 'Meetups can be especially effective in narrow markets and/or small markets. For example, a small software programming company might create a training Meetup for users of the software. They could use the trainings to gather product feedback and brand insights, deepen brand loyalty, and beta launch new versions of the software.
Organizing these kinds of Meetups can also help you set your firm apart as a credible leader in the industry, making you a go-to resource for journalists. Volunteering to serve as a guest speaker at these kinds of Meetups can also increase your credibility. In a small market, a business owner might be a local fishing shop using Meetups to organize fishing trips to generate sales leads and increase brand awareness.'
4. Geo-targeting & Local Awareness Ads
Geo-targeting is a form of online local advertising that restricts business adverts to a certain geographic area. A more expensive form of advertising, geo-targeting allows you to find nearby customers based on their location, IP address and other criteria. One of Facebook's most effective advertising techniques is location targeting. Creating local advertisements is relatively easy, and once Facebook is aware of a business location it enables the site owner to customise the radius of the campaign.
For a detailed guide on creating local awareness campaigns head to Facebook Business.
5. Business Award Ceremonies
Entering awards can benefit businesses with publicity, giving customers confidence in companies credibility. There are a number of business awards with different categories targeted at SMEs and the local press is often interested in reporting on winners, so if a business wins an award, they can write a press release and email it to local newspapers, business magazines and trade organisations.
Even as a finalist, a business can utilise social media to make customers aware they've been shortlisted, documenting the awards ceremony on Instagram and Twitter. The Federation of Small Business hosts the FSB Celebrating Small Business Awards annually. Free to enter and open for all, businesses can choose from 11 categories most suited to their business. 2018 saw over 2000 entries across the UK and over 500 businesses were represented at the final held in London. As well as this there are a number of smaller, local events that can be taken advantage of, helping SMEs secure investment and drive exposure.
If you enjoyed this article, why not take a read of: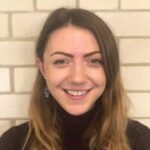 About Liz Rosling
Liz is a business finance specialist, responsible for publishing relevant industry insight for SME Loans. Also an author at StartUp Mindset, Liz uses her years of experience in the financial services sector, to equip small business owners with the guidance and expertise they need to realise their full potential. Stay up to date with Liz through LinkedIn and Twitter. You can drop her an email at liz.rosling@dojono.com.