Gym Equipment Finance For Gym & Fitness Centre Owners
Gym equipment finance options for UK businesses.
Access £1,000 to £500,000 Today
Everything You Need To Know
THE UK FITNESS SECTOR
Running A Gym or Fitness Centre
1 in 7 people in the UK are active gym members, and with the UK fitness sector contributing £5 billion in GDP annually, it stands to reason that this is a lucrative market worth getting involved in. To date, there are over 7,000 gyms operating in the UK and that number is set to grow in the coming years.
According to statistics provided by the 2018 State of the UK Fitness Industry Report, there are 9.9 million people across the UK who are members of gyms. As it stands that's a decent profit/market share per gym.
The fitness sector in the UK has seen a 4.6% increase in the number of fitness centres and gyms in 2018, along with a 2% increase in members, and 2.9% increase in the market value. Because of this, fitness fanatic entrepreneurs are realising the potential value of starting a local fitness business. Their biggest concern, however, is how they will finance gym equipment and get their business off the ground.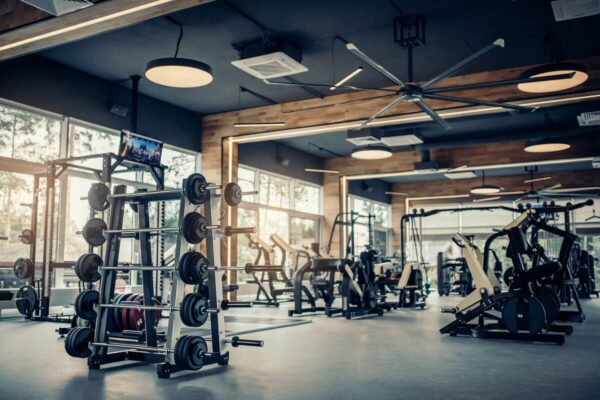 It's no secret that obesity is a serious problem in the UK. As such, innovative health and fitness entrepreneurs are promoting new ways to bring about healthier lifestyles for Brits, young and old.
One only has to take a look at the list of 20 Exciting Health & Fitness Entrepreneurs to Watch in 2019 released by the Great British Entrepreneurs Awards to realise just how much scope there is for new fitness sector businesses in the country.
Unfortunately, while there is no lack of skills, expertise and innovative thinking in the fitness sector, funding seems to be a continuing concern. Fitness centres and gyms are faced with high start-up costs for premises, equipment, diversifying workouts, maintenance, marketing – the list goes on. Often, it is these costs that deter a potential highly-successful entrepreneur from attaining their business (and fitness) dreams.
GYM EQUIPMENT LOANS
Funding Options For Fitness Centres
Entrepreneurs in the fitness sector have various funding options available to them – not all of which may be the ideal choice to make for your business. Below we've outlined a couple of these funding routes, and some considerations that should be made when searching for loans for gym equipment.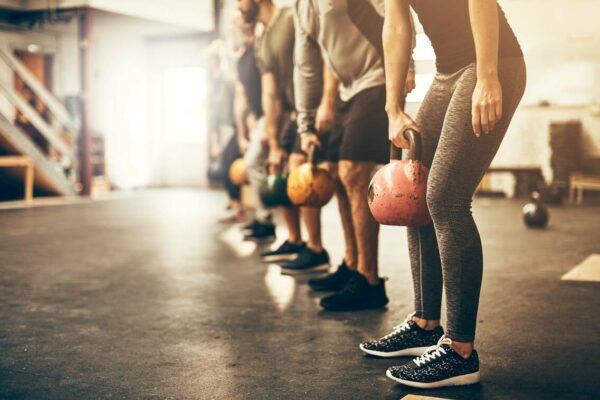 High Street Bank Loans for Gym Equipment
Unfortunately, it's not always easy for start-ups in the fitness sector to get gym equipment loans from traditional High Street banks. The criteria set in place by banks can be difficult to meet. High Street banks also have a tendency to turn down loan applications if the individual has a less than perfect credit score. One of the biggest disadvantages of a High Street loan is the collateral that is usually required.
Equipment Finance Agreements | Finance Gym Equipment Loans
This type of funding is very similar to equipment leasing except business owners "rent" or finance their equipment from a company for a specific period of time. Once the agreed period has concluded and all payments have been met, the gym or fitness centre will own the equipment.
One of the major disadvantages of this type of funding is that defaulting on payments can result in losing the equipment as well as all the prior monthly payments. There's a great deal of risk for the entrepreneur with this type of funding option.
Grow Your Gym Centre Today With SME Loans Alternative Funding
While the above two options are viable funding routes for many gym and fitness centre owners, SME Loans can offer alternative finance to help your fitness centre grow. If you want to finance gym equipment and systems, consider the following:
Business Loans For Gym Equipment
Non-bank funded business loans is one of the easier and more rewarding funding options available to fitness sector entrepreneurs. This type of loan is available from SME Loans and requires no collateral. We work in collaboration with a network of lenders who offer unsecured business loans between £ 1,000 and £ 500,000. These loans are paid out within 24 hours and must be repaid in monthly installments (with interest) over 1 to 5 years. While there is no security required; applicants of our unsecured gym equipment loans are required to provide personal guarantee.
Merchant Cash Advance
A merchant cash advance is the ideal cash injection for a gym or fitness centre that currently receives credit card and debit card payments. Cash advances with SME Loans are available in amounts of between £ 5,000 and £ 500,000. Much the same as our unsecured small business loans, the online application is quick and easy and loans are typically paid out within 24 hours.
The cash advance provided in exchange for a percentage of your future credit and debit card sales (this agreement doesn't affect your cash sales at all). Future card transactions are predicted by taking your current card sales into account and factoring in the various changes you wish to bring about with the cash injection your business receives.
One of the greatest advantages of a merchant cash advance is that the repayments are not fixed, but are rather a percentage of your sales. This means that during the months where members aren't attending fitness classes or are slow to join the gym, your loan repayments will be less than they are during busier, more lucrative months.
Is My Fitness Centre or Gym Eligible For A Merchant Cash Advance?
You can apply for our small business loans, if you meet the following criteria:
Your business is already registered and trading in the United Kingdom
Your monthly card sales average no less than £ 5 000 per month
Your business has been active for at least 6 months
You are at least 18 years of age
APPLY FOR GYM EQUIPMENT FINANCE
SME Loans Application Process
Ready to startup your own gym or grow your existing fitness centre? SME Loans offers alternative funding options to the UK fitness sector. If you are currently looking for loans for gym equipment, you have come to the right place.
The gym and fitness sector is rapidly expanding, now is the time to get your business off the ground and running.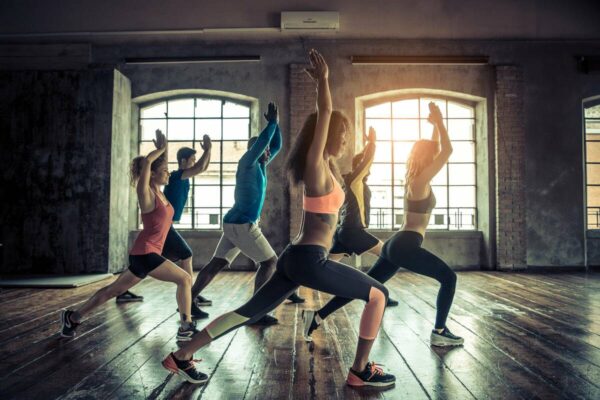 Is my business eligible for gym equipment finance?
You can apply for our business loans if you meet the following criteria:
Your business is registered and trading in the United Kingdom
You are over 18 years of age
Your business has been active for at least 6 months
Your business has a monthly turnover of more than £5,000
How can I apply for gym equipment finance?
Step 1
Visit the loan application page and click on "apply". You will need to provide us with the following details:
The registered and trading name of your gym or fitness centre
Total number of years that your business has been in operation
Current monthly turnover
The amount you wish to loan for your gym or fitness centre
Step 2:
Provide us with the following personal particulars:
Your full name and title.
Your designated position within the business.
Full contact details.
Step 3:
Agree to the terms and conditions. You will need to read through these details before you click on "get my quote". Once you have clicked this button, your application will be reviewed by an approved business finance supplier. If any further details are required, you will be contacted.
Step 4:
Wait for us to get in touch. Should your application be approved, one of our professional account managers will reach out to you, to discuss the terms and conditions of your possible loan agreement or merchant cash advance.
Step 5:
Ensure that you take the time to read through all the conditions of your cash advance or loan agreement. The agreement will need to be signed by you and the lender. Once all of the paperwork is complete, the funds will be transferred into your bank account within 24 hours.
Am I able to get gym equipment finance with bad credit?
Having a less than perfect credit score does not mean that you are not eligible for a loan for your gym centre. In fact, at SME Loans we can help broker bad credit business loans that are largely based on your business performance. We are able to do this because we work with a network of credible lenders, some of which are open to businesses of all credit scores.
GYM EQUIPMENT FINANCE FAQS
Frequently Asked Questions
If you're still unsure about whether or not to apply for gym equipment finance, then make sure to check out our FAQs below where we've answered some popular questions we're asked.
Gym equipment finance is a loan used by fitness businesses to help in the purchase of expensive gym equipment. This loan can be used to purchase gym equipment outright instead of leasing, this means that the business owns the equipment and doesn't risk losing it if they default on the lease.
You can get gym equipment finance with SME Loans. You can apply online. All you need to provide is how much you want to borrow, details about the business, details about yourself and contact information. Once it has been submitted, your application will be assessed. If successful we'll contact you to discuss the options available to you and the next steps that need to be taken.
We understand that for a gym to operate it needs the right equipment that functions properly and can rival competitors. Our account managers are determined to help you find the right business loan that is tailored to your business. We work fast and in some cases the money can be directly in your account in 48 hours.