Medical Practice Loans for Independent Doctors & Specialists
Alternative Business Funding For UK Medical Practices
Access £1,000 – £500,000 in just 24 hours
Everything You Need To Know:
PRIVATE HEALTHCARE
Running An Independent Medical Practice
According to the Office for National Statistics, the UK spent a total of £197.4 billion on healthcare in 2017. That means that each individual in the UK spends around £2,989 each year. In terms of England's GDP, that's a whopping 9.6%. These figures are combined to include both government and private healthcare.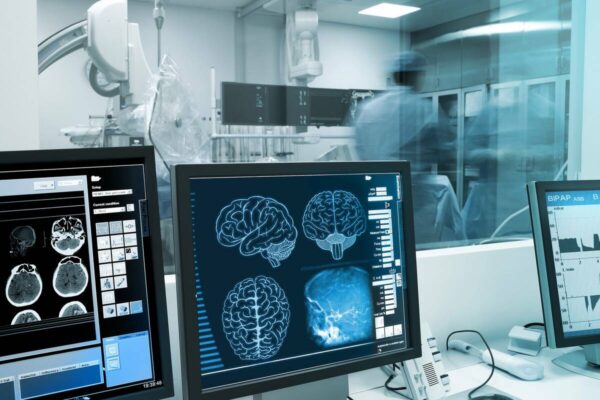 From 2013 to 2017, the UK healthcare industry grew by 14.8%. The BBC also reported similar stats on the UK health care industry and it is quite an interesting read for anyone looking to get into the sector as a business owner.
As a private healthcare practitioner or entrepreneur you probably have a greater interest in private health care spending the UK. According to UK Private Health Advice, back in 2008, people spent around £520 million on private health care. The income for the private health care sector back then was around £3.2 billion.
Nowadays, more recent forecasts and statistics show that in 2018, the private healthcare industry in the UK was worth £11.8 billion (that's over £8 million jump from 2008) and that figure is expected to grow to around £13 billion by the close of 2023.
Taking all of these figures and stats into consideration, it's obvious that the industry is a lucrative place for medical entrepreneurs, and even for existing practitioners who want to add to their scope of treatments and medical services. As it turns out, there are various medical practice startup loans available to help you get your business off the ground.
Benefits Of Owning A Private Medical Practice
Medical entrepreneurs are often frightened to start up a private healthcare business because the UK has such a reliable government funded healthcare system. The good news is that England's private healthcare sector is well supported by the NHS. NHS patients can receive healthcare that is paid for by the government, but provided by subcontracted private healthcare providers.
The earning potential for an entrepreneur is certainly not a factor to be worried about. The private health insurance statistics make this clear. 10.5% of the total UK population opted for private medical insurance in 2019. That means that nearly 4 million citizens in the UK are open to private healthcare.
For most medical entrepreneurs, lack of funding is the reason why they never start up their own healthcare business. Now, with medical practice business loans, this is no longer something that you need to worry about.
How to Start an Independent Medical Practice:
Starting an independent medical practice in the UK can be complicated and expensive. You need to have a detailed plan in place, before you take the first steps. Sometimes it's worthwhile hiring a professional medical business consultant to assist you. Below is a summary of the steps you will need to take to start your own medical healthcare business:
Step 1: Develop a thorough business plan that features all of the expected revenue and debt projections for at least 3 years. Be realistic as your potential lenders will be able to easily tell if you are being realistic or not.
Step 2: Apply for and obtain financing.
Step 3: Purchase relevant equipment and recruit qualified and experienced healthcare staff. Look into electronic health recording systems, practice management systems, medical billing systems, medical transcription software, background check services and credit card processing systems.
Step 4: Prepare for opening your practice doors. You will need to register your business and get a tax ID, get your website up and running, establish policies and procedures, and get medical business insurance set up.
Step 5: Open for business!
Costs & Expenses Medical Practices Face
As a medical entrepreneur, you have the opportunity to provide quality medical care to many people in Britain, but at what cost? According to statistics mentioned by the Royal College of Surgeons of England, surgeons with their own private practice can earn in the region of £100,000 per annum. The expected costs come to around 40% of that and include the cost of medical rooms, equipment and tools, and a private secretary. The final take-home is around £40,000.
When starting up the medical practice, there are costs you will need to think about covering: These include:
Cost of financing
Business premises
Outfitting and construction
Equipment (including ongoing servicing and maintenance)
Water and electricity (and backup power)
Insurance
Salaries and wages
Medical supplies (medication, treatment products)
New patient acquisition (advertising and marketing)
FINANCE FOR THE HEALTHCARE INDUSTRY
Medical Practice Loans
Private healthcare practices are growing in the UK each and every year. As an entrepreneur or SME in the industry, you will know that setting up a private practice is expensive.
Having the latest tech, equipment, supporting staff, and a prime location are essential to remaining competitive and useful to your patients. With a medical practice loan, you can pay for consulting rooms, medical equipment and tools, medical practice software and systems, staff training, and of course, the necessary advertising of your healthcare services.
Without a hefty savings or big capital investment, paying for all of this can prove near impossible. As a result, medical practice loans can be most helpful in helping you afford all the costs of setting up a medical practice and getting the attention of patients who need your help the most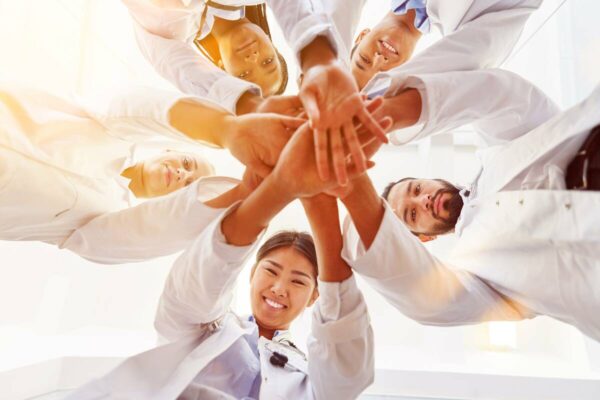 As a medical entrepreneur just entering the market or an SME owner looking to expand, you are bound to be investigating a variety of medical practice funding options. Below are a few options that may or may not be well-suited to your unique situation.
Secured High Street Bank Loans
Traditional High Street banks offer medical practice loans to businesses able to meet their strict criteria. Unfortunately, it is often difficult to qualify for medical practice funding, especially for a practice in its first few stages of operation. Banks are able to offer clients a lower interest rate and a higher loan amount, but for the medical entrepreneur starting out, this may prove impossible to get as credit score is vital in the process along with the requirement for security against the loan.
Crowdfunding
Crowdfunding is a type of medical practice funding that can be lucrative, but also isn't guaranteed. By advertising your desire to start up a medical practice on crowdfunding websites, you stand the chance of having to wait many months for the required funds to be gathered. And in many instances some projects aren't funded at all.
Investors
Seeking out external investors is a good way to get medical practice funding. While you can often get the funds you need quickly, often investors want to have a say in the business. For some medical entrepreneurs, this is not the ideal situation.
Business Credit Cards & Overdraft Facilities
If you struggle to get a High Street Bank loan, you might be able to get a business credit card or an overdraft facility. This can be a viable route to get medical practice funding, but keep in mind that most credit cards have a limited on how much cash can be withdrawn and often credit cards and overdraft facilities have limits as well as high interest rates attached.
APPLY FOR MEDICAL PRACTICE FUNDING
SME Loans Application
At SME loans, we can support you in securing quick and convenient funding for your manufacturing business. Applying for funding with us should be nice and simple, but if you run into any issues or have any further questions, then please give us a call on 01244 506279.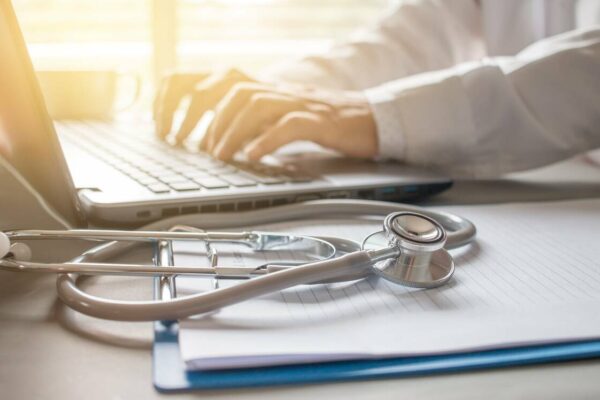 Business Loans For Medical Practice's
At SME Loans we are able to broker business loans to medical practice's. Your practice can look to borrow any amount between £1000 and £500,000, and because the loans we offer are unsecured you will not be required to secure the funding you receive against any collateral or valuable assets.
Because of this, opting for an unsecured business loan (as opposed to a secured business loan generally) tends to better suit smaller businesses and businesses that are just starting out. An unsecured business loan can provide your company with extra support and financial flexibility when it needs it most, helping you to meet any startup or expansion costs, or simply aid you in the general maintenance and upkeep of your business.
With our business loans, you can expect to have the funding supplied to your account rapidly, within a little as 24 hours after your application is approved by the lender we match you with. Once you have received the loan, it will then be repaid in monthly instalments, with interest rates included. The application process is quick and simple, and can be completed entirely online in the space of just a few short minutes.
Personal Guarantees
Because the  business finance offered by SME Loans are unsecured, you may be asked by a lender to provide us with a personal guarantee. A personal guarantee simply ensures that if any repayments are defaulted on by your business, the owner will in turn become responsible for meeting any repayments that are remain outstanding.
Do I qualify for a medical practice loan?
To find out if your business is eligible for funding with us, check that your business:
Is registered in the United Kingdom
Has been actively trading for a minimum of 6 months
Has a monthly turnover of at least £5,000
Has a business owner over the age of 18 years.
Can I apply for a medical practice loan with bad credit?
When your credit rating isn't quite what it should be, it can be especially difficult to secure funding for your business. With traditional lenders, it is virtually impossible for small businesses to access finance due to increasingly strict requirements, and of course a poor credit rating only makes the chances of securing funding with the banks even more unlikely.
Securing funding with SME Loans is far easier, as our loans are based on overall business performance, as opposed to solely on your credit score. Our bad credit business loans can give you the financial support required to see your business thrive.
How to apply for a medical practice loan
Step 1:
Click on to our application page. Here you will be asked for further details about your company, to ensure that we successfully match you with the lender best suited to you and your business. We will ask you to provide us with:
The name of your manufacturing business
How many years you have been trading for
Your average monthly card sales / average monthly turnover
How much you are looking to borrow
Step 2:
We will then ask you to provide us with the following details:
Your title, first name and surname
Your position within the business
Your email address and telephone number
Step 3:
Once you have provided us with these details, click to accept the terms and conditions and then click 'get my quote'. Your application will then be processed and assessed by one of our approved business finance suppliers.
Step 4:
One of our account managers will soon be in contact with you by either phone or email, to discuss the terms of your business loan or cash advance agreement.
Step 5:
Please make sure you take time to carefully read through all of the terms of agreement, then sign the relevant documents and return them back to the lender. You should then receive the funding to your account within as little as 24 hours.
MEDICAL PRACTICE LOANS FAQS
Frequently Asked Questions
If you want to learn more about medical practice loans, then make sure to check out our FAQs below where we've answered some popular questions.
A medical practice loan is a business loan which is used to help fund independent and private medical practices in the UK. The loan can help with the daily running of medical practices, ensuring that employees are paid and that there is cash flow. It can also be used more practically to purchase expensive medical equipment such as X-Ray machines.
You can get a business loan for your medical practice by going to a lender, a broker or to a traditional highstreet bank. The application process is simple:
Choose how much you want to borrow for your business.

Provide some basic details about your business and yourself.

Disclose your email address and phone number so we can get in touch.

Submit your application.
If you're eligible for a loan, we'll soon be in touch with you to discuss the loan options available to you and to discuss the next stages of the process.
Our account managers at SME Loans are dedicated to helping you find the finance that your business needs to grow. Our brokers work with some of the top regulated lenders in the UK to help you find business financing up to £500,000 and in some cases money can be transferred into your account within 48 hours.