Business Expansion Loans for SMEs – Up to £500k
Finance For Business Growth & Expansion
We Can Help Your Business Scale-up
Everything You Need To Know:
---
FINANCE FOR BUSINESS GROWTH
Business Expansion
As described in the name, a business expansion loan is a loan that is used to expand an existing business. In order to qualify for a business expansion loan, you must already have a business that is registered and trading in the UK.
Business expansion can cover a range of things that ultimately lead to scaling up your business to increase growth and revenue. An increase in revenue can increase profitability, so its important for all business owners to consider business expansion when their business is ready and at the right stage.
Whilst expansion is not always easy to achieve – bringing new risks, demands and hurdles for your business to overcome, the potential long term rewards that follow are usually worth the risk.
'Expanding a company doesn't just mean grappling with the same problems on a larger scale. It means understanding, adjusting to and managing a whole new set of challenges – in essence, a very different business' – Sharon Nelton, Nation's Business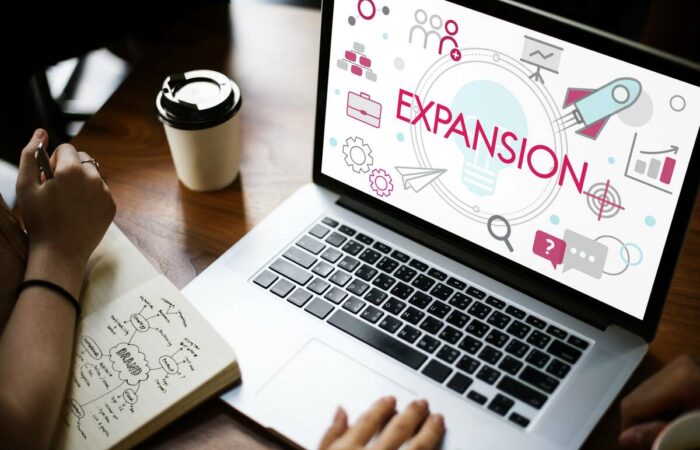 According to The ScaleUp Institute, in 2018 the number of high-growth scaling businesses across the UK reached just over 36,500. The ScaleUp Institute defines scaleups as businesses growing by more than 20% per annum by employee growth or turnover growth.
Despite figures increasing from 2017, moving forward their remains concerns over the limited support in place for startups and scaleups that are halting expansion and growth. Access to talent, infrastructure / premises and expansion capital / access to finance are cited as the greatest barriers.
Of the UK's scaleup businesses, ¾ are using external finance. A huge 4 out of 10 do not feel as though they have the right finance in place for their business, which is critical for successful growth. Traditional lenders, such as banks, have made it difficult for growing businesses to secure funding.
With their strict lending criteria, they tend to focus on larger corporate borrowing. However, traditional institutions' reluctance to lend has opened space for alternative business finance providers to enter the market, and there are now far more options for funding business growth than ever before.
Business Expansion Loans
Business expansion loans allow businesses to finance new ventures and take advantage of growth opportunities. If you're considering an expansion loan for your business, you must first ensure that you have the correct infrastructure in place to support expansion. Key planning and analysis of cash flow and future projections should be carried out to ensure that you are ready to invest money into growing your business.
At SME Loans, our business growth loans enable borrowing between £1,000 and £500,000. Because the loans we offer are unsecured, you don't have to worry about providing collateral. This means that you won't need to secure the loan against valuable business assets in the event your business defaults on loan repayments.
Lenders charge interest on the money you borrow, which is calculated as a percentage of your unsecured business loan. The lender will also take various factors into consideration when assessing your business profile and determining your interest rate.
When taking out a loan you will receive the money in full upfront in just 24 hours. You will then be expected to pay back the money in scheduled monthly repayments over a pre-agreed repayment period of 1 to 5 years.
WHAT CAN I USE MY BUSINESS EXPANSION LOAN FOR?
Growing Your Business
Businesses go through growth and expansion in different ways and at different stages dependent on their infrastructure, size and product and service offerings. There are a number of avenues of business expansion to consider – but be aware that funding expansion can have an impact on your business' finances, so a form of external finance may be necessary.
'The growth process begins with an honest assessment of strengths and weaknesses. Given those skills, the organisation then identifies the key markets or types of future market opportunities the company is likely to capture' – Eric Koshner, Human Resource Planning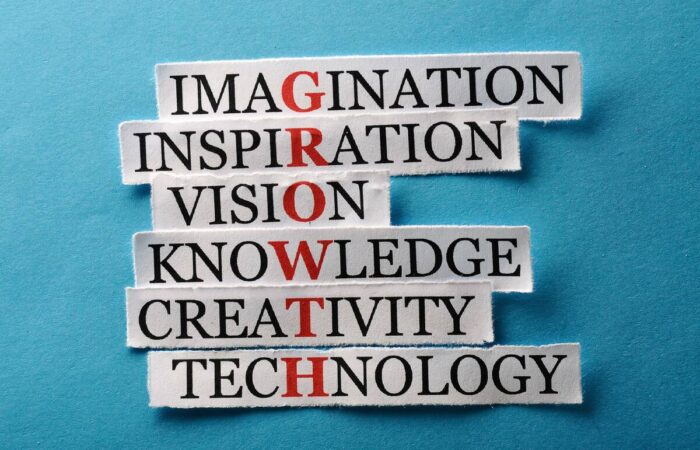 From market to product expansion, diversification to growth acquisition – there are several methods that can be implemented to your business' growth strategy.
Market Expansion:
Expand into new channels
Engage new audiences
Grow your brand
Increase sales of existing products through events, sales, referral discounts or competition giveaways
Product Expansion:
Expand product line or service offering
Market research should focus on both customer demand for products and services, and the costs to manufacture, deliver and sell them
Growth Through Acquisition Of Another Existing Business
Merge with or acquire another business, this can double the size, sales and revenue of your business quickly
GROWTH: IS A LOAN OR INVESTMENT BETTER?
Applying For Business Expansion Finance
There are several funding products that growing businesses can look at when preparing for expansion. It's important to consider all options before deciding which route is best to go down for your business. In this section we'll help you determine whether your company is ready for expansion and discuss the advantages of each option.
'Without continual growth and progress, such words as improvement, achievement and success have no meaning' – Benjamin Franklin
So, you think you're ready to expand? Be sure to ask yourself these questions before moving forward with your business expansion strategy.
Has your business been profitable for at least 3 years?
Do you have a strong staff team?
Is your industry growing?
Do you have more business than your company can currently handle?
Do you have the infrastructure or operational systems in place?
Are you running out of room / do you need to expand to bigger location?
Have you spotted a gap for related products/ services?
Do you have a steady positive cash flow?
Do you have a strong, loyal customer base?
As mentioned previously, there are several business expansion funding options to consider. As well as business loans, business owners can also choose to seek funding through investment:
Equity Investments
Also referred to as growth capital, expansion capital and growth equity – equity finance is a great option for businesses looking to expand and grow. Equity investments enable investors to invest in and provide capital for your business in exchange for shares. Investors are only ever prepared to back a business if it has potential for high growth.
Once an investor becomes a shareholder, they then have partial ownership of your company, and can benefit from profit if your company's growth plans go well.
Anyone can invest in your business – whilst previously restricted to wealthy angel investors, the expansion of equity crowdfunding platforms have made it easier for individuals seeking investment opportunities to club together and raise finance.
To help you decide which funding option is best for your business' growth, we've summarised some of the main advantages of each:
5 Advantages of Business Expansion Loans:
The lender that you borrow money from does not receive a portion of your business profits
When it comes to loan repayments, managing your finances is easier than accounting for profits with an equity investor
You can use your business loan however you see best
You maintain full ownership of your business
Applying is quick and easy and if accepted, you can receive funds in just 24 hours – which means expansion plans can start ASAP
5 Advantages of Equity Investments:
Repayment terms can be more flexible than those of business loans
After making their first investment, investors usually continue to provide finance, which means your business could end up growing far beyond your original expectations
You get new business partner/s and expand your networks
You increase the number of people with a vested interest in your business' success
In some instances, it can be easier to raise large sums of capital through equity investment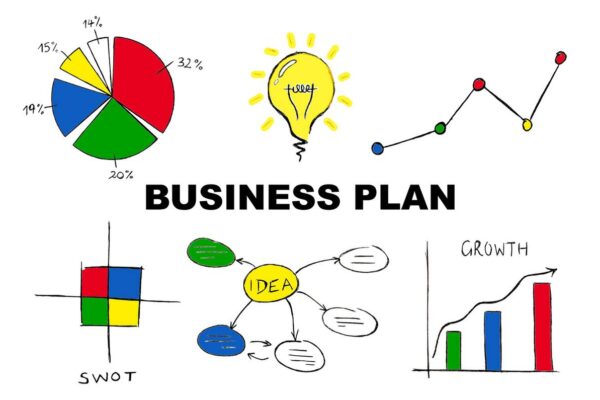 Applying For Business Growth Finance With SME Loans
Step 1:
Click on the application page. To ensure we match you with the best lender, we will ask for more information about your business. Please be ready to tell us:
Your business' name
The number of years you've been in business
Your average monthly card sales
The amount you are looking to borrow for your expansion plans
Step 2:
You will then be directed to the next step, where you will be required to disclose:
Your title, first name and surname
Your position in the business
Your email and telephone number
Step 3:
Click to accept the terms and conditions and click 'get my quote'. From here your application will be processed and reviewed by one of our approved business finance suppliers.
Step 4:
One of our account managers will be in touch by phone or email to discuss the terms of your loan or advance agreement.
Step 5:
After carefully reading through the terms of agreement, please sign the relevant documentation and return to the lender. You will then be able to access the funds in your account in just 24 hours.
BUSINESS EXPANSION LOANS FAQS
Frequently Asked Questions
If you still have unanswered questions about business expansions loans, then make sure to checkout our FAQs below for some of our most asked questions.
Business expansion loans are designed to help businesses that have the infrastructure in place to grow and expand. Business expansion loans can be used for market expansion, product expansion and to help merge together businesses. Business expansion is a big decision and must be thought about carefully before implementing change.
You can get a business expansion loan by applying online. You will need to provide the following information:
Business name

Number of years the business has been trading and your average monthly turnover.

The amount of money you are looking to borrow.

Your title and full name.

Position in the business

Your email and telephone number Once the application has been submitted and you are successful a broker will be in touch to discuss the terms of your application and what happens next.
At SME Loans we understand that expanding your business is a big step, that's why our experienced account managers are happy to answer any queries or doubts you may have. We work with regulated lenders who offer competitive rates on business loans, to get you a good deal. Our application comes with no fees and can be completed in minutes.