Commercial Mortgage Guide for UK Businesses
Purchase land or property and release capital growth
Long term funding to cover up to 70% of the property total value
Everything You Need To Know
---
What is a commercial mortgage?
A commercial mortgage is a type of loan that is secured against commercial property or land for business purposes. This long-term funding option operates similarly to a residential mortgage, it can be used to finance business development plans as well as to:
• Secure land development
• Buy business premises
• Build a buy-to-let portfolio
• Develop an owner-occupied business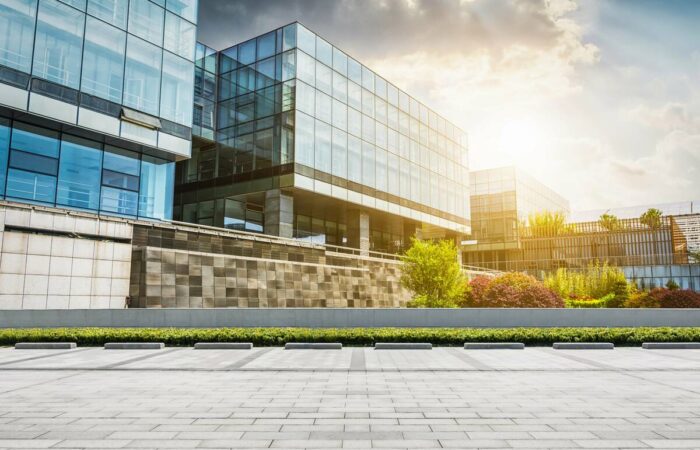 How does a commercial mortgage work?
Commercial property mortgages are long-term loans that have repayment terms up to 25 years. You can use a commercial mortgage to purchase property for your business, rent the property out to other businesses, purchase a company, or unlock equity existing within already owned buildings. They operate similarly to residential mortgages, in the sense that the property gets used as collateral against the loan, and in the event that your business is unable to make its repayments, the lender has the right to repossess the property.
Long term funding solution: 3 – 25 year loan terms
Cover up to 70% of the total property value
Interest rates vary lender to lender
What are the types of commercial mortgages?
There are a variety of commercial loans that have individual terms, interest rates and suit different commercial property projects best. The main types of commercial finance are:
• Commercial mortgage
• Commercial buy-to-let
• Refinance loan
• Development finance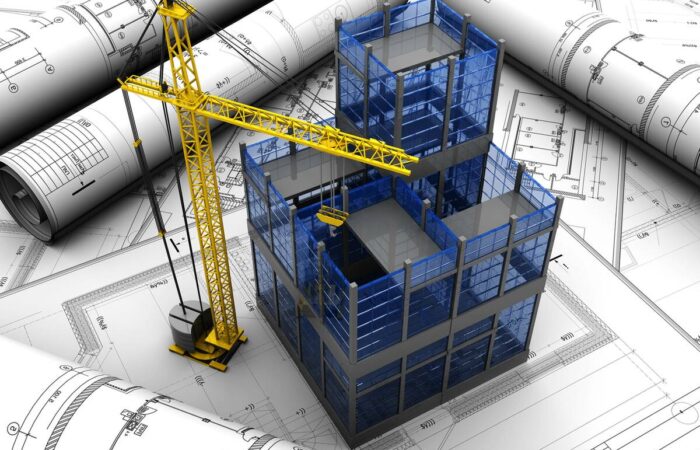 Commercial mortgage
A commercial mortgage benefits companies that are looking to purchase property for business use: buildings such as offices, retail space and warehouses. Helping you spread the cost of purchase over a greater period of time, this long-term funding solution benefits businesses who are able to put down an initial deposit and then use a loan to cover up to 70% of the property's value.
Commercial mortgages have a range of benefits for businesses. By choosing to take out a mortgage and own your own premises you ensure your business is protected from increasing annual rental charges. An option that's cheaper than renting, commercial finance also enables you to consolidate your business debts, expand your trading and sublet parts of the property to increase your business' income.
Commercial buy to let
You're probably familiar with standard buy-to-let mortgages. Commercial buy-to-let works similarly to this type of mortgage, but as the name suggests, is only for commercial use. This type of finance benefits businesses that are planning to let out property to other companies, as opposed to private tenants.
To successfully apply for a commercial buy-to-let mortgage you will need to meet the lender's eligibility criteria, and make sure you have enough working capital to put down a larger deposit than you would with other buy-to-lets.
This type of finance can also benefit entrepreneurs interested in setting up an SPV limited company specifically to obtain property. SPV stands for Special Purpose Vehicle and operates solely to hold property. Most buy-to-let lenders prefer lending to SPVs as opposed to standard trading limited companies because they are perceived as lower risk and are easier to underwrite for. Special purpose vehicle buy-to-let mortgages offset the interest of repayments and are far more tax-efficient since the changes in tax relief have been phased in.
Setting up an SPV company is no different from setting up a limited company on Companies House, it costs just £12 and the application can be done entirely online. The requirements for an SPV buy-to-let mortgage vary, but in general, the lender will be looking for:
A Standard Industrial Classification of Economic Activities (SIC) for letting property
No sign of revenue through the company for anything other than letting property
Development finance
Property development finance is a type of business mortgage that is used to fund commercial building projects and renovations. It often involves purchasing a piece of land and conducting large projects before selling off the developments. Development finance can typically cover up to 80% of the total build cost, so you need to be able to put down the remaining funding yourself. The different types of building work that suit development finance include:
Ground up development Describes the process of purchasing land or demolishing existing buildings to replace with mixed-use scheme builds. For ground-up developments, the land will need planning approval and the work will require support from architects, builders and other relevant parties.
Heavy redevelopment Building work where your plans will change the size or use of an existing building. For heavy refurbishment, permitted development is required to allow for the conversion of commercial property and planning permissions must be obtained to build extensions. Heavy refurbishment includes structural changes such as extensions and internal wall movements.
Light refurbishment: Unobtrusive work to buildings is described as light refurbishment. These changes are usually aesthetic and re-workings to fittings, ceilings, walls and floors. For light refurbishment projects short-term funding such as auction and bridging finance best suits.
How can I get commercial finance for my business?
In order to ensure that you are matched with the most suitable lender for your business, you should consider going through a specialist commercial mortgage broker. With a panel of lenders at their fingertips, brokerages can find the most competitive terms and rates. The application process is akin to a standard residential mortgage. In order to apply:
• Step 1: Complete an 'asset and liability form' alongside the commercial mortgage application.
• Step 2: Be prepared to verify your business, providing lease / tenancy agreements, 3 months of bank statements, annual trading figures and proof of identity.
• Step 3: The property will be valued and the lender's solicitors will do their due diligence before making a decision.
• Step 4: Once your application has been approved, you will receive a formal offer for finance.
Am I eligible for commercial property finance?
Whilst the eligibility criteria for commercial mortgages varies lender to lender, there are some general requirements that lenders are looking for in potential borrowers. The criteria for business mortgages include:
Proof of business and personal identity.
3 months + business bank statements.
A strong trading history (doesn't apply for SPV limited companies).
Clear, transparent plans for how you'll use commercial finance.
Planning permission to indicate future profitability of the site.
Your business' assets, liabilities, income and expenditure.
Business owner over the age of 18.
Good credit history (although some lenders offer bad credit commercial mortgages)
What is the current interest rate for commercial mortgages?
Interest rates for commercial mortgages are dependent on different factors – including the lender, loan size, loan to value ratio (LTV), your personal and business' credit history and details regarding the financial performance of the company. As with all loan products, the higher the risk, the higher the interest rate charged will be.
Whilst interest rates differ lender to lender, they tend to be variable rates based against 2 major rates, the Bank of England Base Rate and the London Inter-Bank Offered Rate (LIBOR). The Bank of England Base Rate is reviewed monthly by the Monetary Policy Committee and is the most common interest rate used in the UK. LIBOR on the other hand, is the global benchmark rate used in commercial lending.
Interest Rate Thresholds
• Commercial investment mortgages: 3.5% – 6%
• Owner occupied commercial mortgage rates: 2.25% – 18%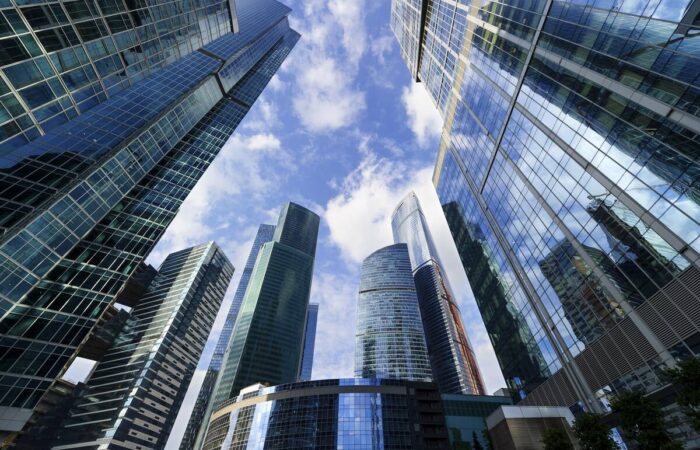 Are commercial mortgages more expensive?
There are several fees attached to business mortgages, so be sure to factor these in before going ahead with your commercial property plans. The main expenses you can expect to encounter are:
Arrangement fees: After the business mortgage gets approved the lender will request an arrangement fee for their service. This is usually priced at 1 – 2% of the loan value.
Brokerage fees: A broker will typically be on hand to help you through the commercial mortgage application process and give you specific advice for your circumstances. Fees vary between brokerages but are normally charged at up to 1% of the loan value.
Legal fees: Solicitors will be required to sort out paperwork for both you and the lender. As the borrower you are expected to cover the lender's fees as well as your own. Combined legal fees usually start at £1,000.
Valuation fees: Independent valuers get contacted to visit the property and write an accurate report to the lender which will help finalise the mortgage. Fees can range for valuation but the minimum you can expect to pay is £500. Valuation fees are usually payable after the lender has agreed to lend in principle.
How much deposit is needed for a commercial mortgage?
The deposit you can expect to have to put down typically ranges between 25% and 40%, but this depends on the level of risk attached. Various factors are taken into account, including the type of business mortgage you are interested in and your borrowing profile.
What are the benefits of commercial mortgages?
Commercial mortgages can be advantageous to companies dealing with property. There are several benefits, including:
• Commercial mortgages can be used to consolidate business debts
• They typically have lower interest rates than other unsecured funding types.
• Fixed monthly repayments which enables accurate business forecasting.
• Enables commercial property purchase, which is cheaper than renting and can release capital growth from rising property prices.
• Expand your business' trading abilities.
• The interest made on commercial mortgages is tax deductible.
Are there disadvantages to commercial mortgage?
As with all funding products, commercial property finance comes with its risks. When doing your research, take the following disadvantages into consideration:
Deposits for commercial mortgages are substantial, make sure you have adequate cash available for this down payment.
After making a purchase, all maintenance and upkeep of the property now needs to be paid for by the business.
Fluctuations in property prices may reduce your property's value, impacting future income.
Can I get a bad credit commercial mortgage?
In almost all financial scenarios, poor credit history can make accessing the finance you need tricky. Lenders are more reluctant to lend to borrowers with bad credit, due to the fact they pose more risk. If you've got adverse credit, it doesn't mean you can't access a commercial loan, but there are some things you should be aware of before applying:
• Higher interest rates: lenders are likely to charge you higher interest rates because the lending is high risk.
• Fewer lenders available: you might find yourself limited in terms of the lenders you can choose to borrow from.
• Security for repayments: The lender will expect you to prove that your business will be able to make repayments, and will often ask for a personal guarantee or collateral as security to ensure this.
• *NB:** Consumer credit reporting agency Experian provides good advice for monitoring and improving your business' credit score.
Are commercial mortgages regulated by the FCA?
Commercial mortgages differ from residential mortgages in the sense that the majority are not authorised or regulated by the Financial Conduct Authority. However, there are exceptions to this. If over 40% of the proposed security is also the borrowers home, it is regulated. Whilst this may seem daunting, several lenders providing this type of finance are held to the FCA's standards of lending best practice.C
COMMERCIAL MORTGAGE FAQS
Frequently Asked Questions
If you still have unanswered questions about commercial mortgages, then make sure to checkout our FAQs below for more information.
A commercial mortgage is a type of secured long-term loan which usually has a repayment period between 3 – 25 years. Essentially, it is any loan that is secured against a property that is not your residence. Commercial mortgages are generally used as security for loans upward of £25,000.
You can get a commercial mortgage by going to a specialist broker or by applying online. In both cases you will have to disclose details about your business, plus personal details and contact information. You will likely have to provide documentation requested by the lender such as a lease or tenancy agreement. The property will then be assessed and evaluated by solicitors before they agree how much finance to offer you.