Birmingham Business Loans From £1K To £500K
Competitive Funding Products For Businesses In Birmingham & West Midlands
Access £1,000 – £500,000 in just 24 hours
Everything You Need To Know:
RUNNING A BUSINESS IN BIRMINGHAM
Birmingham-based Businesses
Birmingham is regarded as the UK's second city to London, boasting a booming economy that supports businesses of all sectors. With great transport links across the city and one of the largest venues for business conferences in the UK the National Exhibition Centre, Birmingham is home to 41,955 businesses.
According to Birmingham's City Council, the total number of businesses in Birmingham fell by 2,440, accounted for by a fall in the number of microbusinesses in in the city. The council also reported minor growth for small and medium sized enterprises from 2017 – 2018.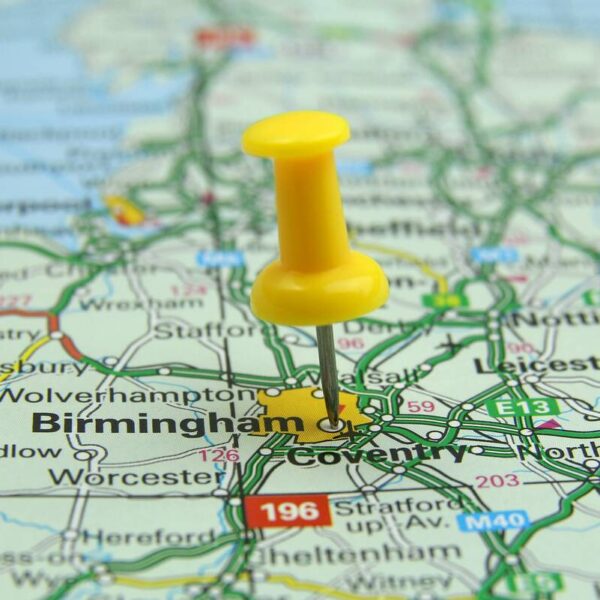 Is Birmingham a good place for business?
Research from Start Up Loans named Birmingham 2017's 'most entrepreneurial' city outside of London. The majority of businesses are microbusinesses, making up 83% of total businesses.
Small businesses – 14%
Medium businesses – 3%
Large businesses – 1%
Birmingham's employment rate for 2018 stood at 65%, and the average gross salary earnings for Birmingham residents was £28,000 – 2.8% above the national average. Despite this, Birmingham-based businesses have reported that it can be difficult recruiting talent, and although the city has world-renowned universities, it suffers low levels of economic activity and high levels of unemployment.
This is largely down to the overall skills profile within Birmingham. On average, residents are less likely to have high-level qualifications than residents of other major cities in the UK. The West Midlands Industrial Strategy has set out clear priorities to boost the economic productivity and earning power of residents in the West Midlands. In Birmingham, the focus is on:
Ensuring inclusive access to employment & training;
Creating a world-class technical education system;
Increasing STEM skills
Equipping the population for high-quality jobs
Birmingham's Business Environment
The gross value added growth for Birmingham is largely influenced by the service sector, its three most concentrated industries are:
Education
Human Health & Social Work
Finance & Insurance
With a number of affordable office spaces, Birmingham has a strong startup community and a creative, welcoming business community. Fin-techs can benefit from Birmingham's financial districts Brindleyplace and Colmore Row.
SUPPORT FOR BIRMINGHAM BUSINESSES
Resource Centre
Birmingham has a business death date that is below-average for the UK. To support startups and growing businesses in the city, in 2018 the University of Birmingham was awarded £5 million by Research England to fund a system of business incubators and growth accelerators.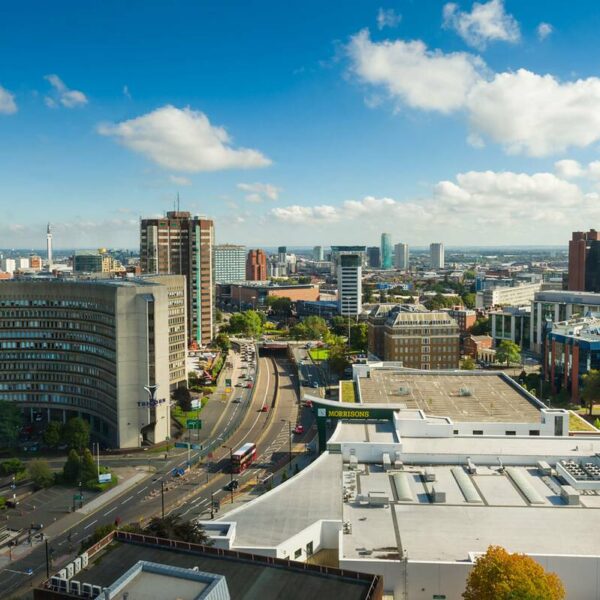 Great Birmingham & Solihull Local Enterprise Partnership (GBSLEP Hub)
Publicly funded, the GBSLEP Hu's aim is to 'enable businesses to get the right advice at the right time so they can grow and be successful'. Businesses can access resources tailored to their sector, receive expert advice and speak to their advisors using their hotline 0800 032 3488.
Business Birmingham – West Midlands Growth Company
'Business Birmingham understands that establishing a presence in a new city or expanding your existing operations requires expertise and support across a whole range of business needs'
With a range of business support brochures, Business Birmingham have a range of expertise and advice readily available for growing SMEs.
BIRMINGHAM BUSINESS LOANS
Applying For Business Finance
Here at SME Loans we can provide finance to Birmingham-based businesses through our: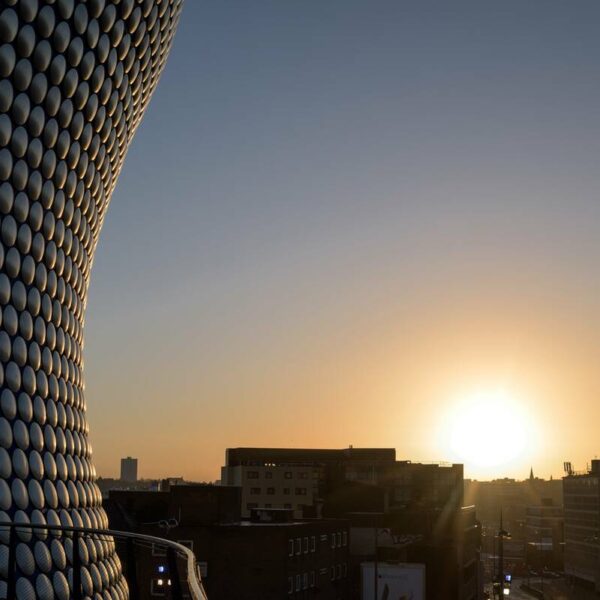 Is Your Business Eligible for a business funding?
For businesses in Birmingham, our requirements for application are:
For businesses interested in a business loan: a minimum monthly turnover of £5,000
For businesses interested in a merchant cash advance: minimum monthly average card sales of £5,000
Actively trading for 6 months
Business owner / director is over the age of 18
How to apply for a Birmingham business loan 
Step 1:
Complete our online application form. As well as being asked for your personal information, we will also ask some basic details to verify your business. Please expect to disclose:
The amount you want to borrow
Average monthly card sales
Name of your business
Number of years trading
Step 2:
Within hours of submitting your application form you will be matched by us to the most suitable lender for your business, and you will receive the lender's full terms of agreement regarding your business loan.
Step 3:
Once you have carefully read through the lender's terms, you will need to sign and agree to them. After the agreement has been returned to your lender, the loan amount will be deposited to your account within just 48 hours.
There's no need to be intimidated by SME Loans application process, we're on hand to guide you through it. If you want to find out more about whether your business is eligible to apply for finance, please get in touch at 01244 506279.
Our Birmingham business loans are one of the quickest, easiest ways of accessing funding that will help your growing business flourish. Apply today.