How to Register a Limited Company | 5 Simple Steps
Thinking of registering your business as a limited company? There are multiple advantages that come with taking the plunge. Unlike sole traders or business partnerships, a limited company offers the ability to run your business without any risk to personal wealth or assets. 
In this blog, we discuss everything you need to know about registering a limited company, from when it may prove worthwhile, to the documents needed to complete the process. 
At SME Loans, we're pleased to offer our customers a range of reliable business loans. From limited company, to self-employed and start-up business loans, we can provide unsecured business funding with no set-up fees.
If you'd like to find out more about our unmatched services, please get in touch. Call us on 01244 506279 and speak to one of our knowledgeable advisors today.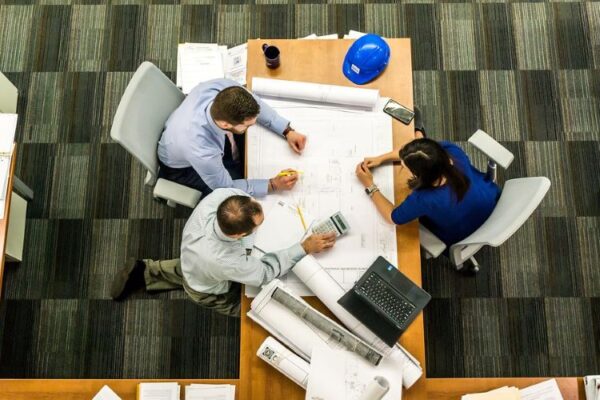 Should I Register My Business as a Limited Company?
Registering as a limited company is slightly more time-consuming than applying for a sole trader business or partnership, but it does come with added financial protection. As the name suggests, a limited company's liability is limited. The business is deemed to be its own legal entity. This means that it can own property, incur debts or sue and be sued, without affecting the business owners' personal finances. 
Therefore, should your business fail for any reason, your personal wealth will not be affected. 

Some of the many advantages of registering your business as a limited company include: 
It will be easier to sell the business later down the line

Your business will be perceived as a more professional organisation 

You will pay lower rates of income tax than sole traders

Can pay staff via the PAYE scheme
What is the Difference Between a Private and Public Limited Company? 
A private limited company requires at least two or more business partners, while a public limited company requires at least seven people to be an approved business. 
In addition, the shares of a private limited company are held by the members concerned, while a public limited company's shares are traded openly by the public.
How Much Does it Cost to Register a Limited Company? 
The cost of registering a limited company will differ depending on the type of business you're wanting to set up. 
If you're looking to register a private limited company, you can do so online for just £12, as long as it:
Has everything required for setup

Will be limited by shares

Will use standard articles of association 
For both public and private companies, you can register by post for either £40 for an 8-10 day turnaround or £100 for the same-day service. 
It's also important to remember that your annual Confirmation Statement will need to be filed once a year, confirming that your company's details are up to date. The cost to do so is £13 online, or £40 by post.
What Do I Need For Setup?
Before you can register a limited company, you'll need to ensure that your business has the following things: 
The name of your business can't be the same as one already registered. It also cannot be offensive and should include the word 'limited'. 
If, at some point in your journey, you want to change your registered name, you can do so online for just £8.
A Memorandum of Association 
This document will only be required if you're registering by post. It is a legal statement, signed by all initial shareholders or guarantors, proving that they are happy to form the company. 
It's important to bare in mind that you cannot update the memorandum once the company is registered. 
The form IN01 will require multiple details, including at least three pieces of information about yourself, your shareholders and your directors. This may include birthplace, passport number and telephone number. 
Articles of Association is the default set of articles established by the Companies Act 2006. 
The legal document outlines the rules, rights and powers of the company, shareholders and directors.
Can I Register a Limited Company From My Home Address? 
It is possible to register a limited company from your home address, as long as it's located in the same UK jurisdiction where your business is located. However, this might not be the best decision for your business. 
The best type of address to use is a non-residential address in a well-known area. This will ensure that your business can establish a professional and credible profile from the outset. 
At SME Loans, we're proud to offer unsecured business loans to small businesses, limited companies, sole traders, start-ups, micro-businesses and self-employed individuals. If you would like to find out more about our reputable loan services, please get in touch. Call us on 01244 506279 and speak to one of our friendly, helpful advisors today.