How Will My Credit Score Affect My Ability to Get a Small Business Loan?
Are you seeking a small business loan but worried that your credit score might hinder your chances of approval? At SME Loans, we understand the challenges that a bad credit score can pose for small business owners seeking financing.
Our brokers can guide you through the loan application process and provide you with valuable insight on how to improve your eligibility for a small business loan.
Why is my credit history important for small business loan approval?
Credit plays a critical role in obtaining loan approval for your small business. Lenders will take a detailed look at your credit history to determine the risk involved when providing you with financing. Your credit score reflects your ability to manage debt responsibly and make timely payments.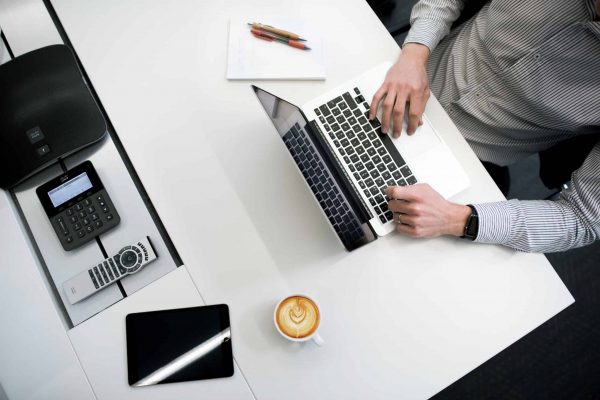 Lenders will consider how well you manage your debts, how much money you have borrowed in the past and whether your business has ever declared bankruptcy. Having a strong credit score and a favourable credit history can significantly improve your chances of securing a loan.
Why your small business might have a low credit score?
Bad credit means your credit score is low enough that lenders see lending you money as a risk. A low credit score can limit your ability to secure a small business loan. The higher your score, the greater the chance you'll be approved. This means your business could benefit from better rates and a higher credit limit, as well as a wider range of lender options.
A lender may see your small business as having low or bad credit, if you have:
Defaulted on any credit repayments
Exceeded your credit limit
Missed or been late with credit repayments
Had CCJs (County Court Judgements) made against you – a type of court order registered against you when failing to repay money that you owe
Or if a previous company you own has been declared bankrupt
All of the above can impact your credit score negatively. When your small business applies for a loan, the lender requests a credit reference agency report. The lenders will use the information provided to decide whether they will grant you your small business loan and on what terms.
How do I check my credit score?
You can check your credit score using tools such as Checkmyfile, Experian and Equifax. Click here to check your credit score.
Credit reference agencies will collect data on the credit history of your business and put it into a report that is then updated every month and held for six years. Your credit score is a numerical scale, which can be from 0-999 or 0-700 and will be grouped into categories like excellent, good, fair and poor.
How to improve your business credit score
If you're a small business owner, improving your credit score can increase your eligibility for financing and help you secure a loan on better terms. Before applying for a loan, it's important to check your credit score and take steps to improve it if it's poor.
Here are some of the ways you can improve your credit score as a small business: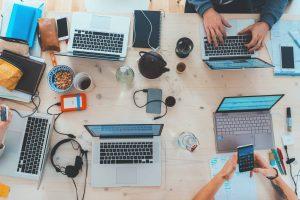 Pay your bills and invoices on time to establish a positive payment history
Regularly check your personal and business credit scores to identify any potential issues and address them promptly
Ensure that you always have sufficient funds in your account or adhere to an approved overdraft limit to avoid missed payments and fees
Only apply for credit when it is absolutely necessary
Demonstrate your revenue by using your business account regularly
By following these steps, you can help to improve your credit score and increase your chances of securing the funding you need to grow your business.
Is my small business eligible for a loan?
Access to finance is available to more small businesses than ever before. It is vital that you know what your business' credit score is so that you can improve it if needed.
At SME Loans, we aim to help as many businesses as we can get the funding they deserve, with the basic eligibility requirements:
Your business is officially registered in the UK
You have been actively trading for a minimum of 6-months
Your business has a minimum monthly turnover of £5,000
You, as the business owner, are over the age of 18
How can we help at SME Loans?
At SME Loans, we can help you understand how your credit score may affect your loan application and provide you with guidance on how to improve your eligibility. We can help your small business find the most suitable financing options, with access to a range of lenders and loans that will fit your specific needs.
For more information about our eligibility requirements and how your credit score may affect your ability to attain a small business loan, please click here or call us today on 01244 506279.