Marketing for Small Businesses During COVID-19
Mon, 14 Sep 2020 by James Green
Summary:
• This article is designed to help businesses who are looking to improve their marketing campaigns.
• We look at some of the most common methods of marketing and also suggest some tips if you're developing a marketing campaign to help a small business' brand.
• Finally, we look at some of the market's most useful tools to help implement marketing methods for small businesses and startups. We look at tools to help improve branding, email marketing and social media marketing.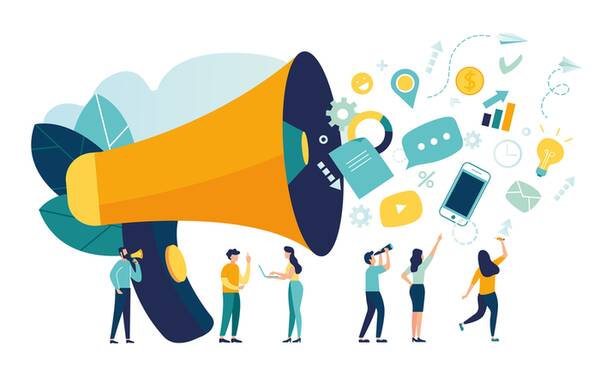 Marketing and advertising in the UK are continually on the rise, according to Statista, the UK is the fourth largest market in the world when it comes to spending money on marketing.
Some small businesses may not realise the importance of marketing and attribute less time to marketing than they probably should. Especially during COVID, when lockdown has led to fewer resources and marketing is perceived as being very expensive.
However, marketing has changed massively in the last few years, and in many cases, marketing can be undertaken in-house and for a reasonably affordable price. With many businesses losing customers, marketing could be a useful tool for attracting new customers to a business.
This marketing article is designed to help small businesses get a better understanding of how marketing can help their business:
• Part one explains what marketing is and looks at some of the most common marketing methods used by companies.
• Part two offers seven useful techniques to consider if you're considering putting together a marketing plan.
• Part three looks at useful and affordable tools that can be used by small businesses to help with their marketing efforts.
What is marketing?
Most marketers would agree that there isn't a 'one size fits all' definition of what marketing is. The basis of marketing is to build brand awareness, attract and retain customers, promote your business and to help drive sales in order to increase the value of a business.
Methods of marketing for small businesses
Marketing a small business requires a combination of different marketing methods in order for a marketing plan to function effectively. There are many different methods of marketing. Below we've picked some basic marketing methods to consider for your small business.
Online Marketing
Online marketing involves utilising the internet to attract customers and to build a brand. It requires the business to have a website and can involve using online marketing skills such as:
• Search engine optimisation (SEO): Having your business rank at the top of search engine result pages for specific search terms to help drive traffic.
• Content marketing: Writing and developing content such as blog posts, infographics, podcasts, and videos to help attract an audience.
• Pay per click marketing (PPC): Spending money to put adverts on websites or for certain search phrases.
These online marketing skills all contribute to your business being seen on search engines such as Google, which helps increase brand awareness and importantly drives traffic to your site.
Since COVID-19, online marketing has become increasingly important as consumers are flocking to shop online as a result of the restrictions related to the pandemic.
Social media
Social media marketing uses social media platforms to interact with customers and spread brand awareness. With over half of the world using social media, using social media marketing is a must. Common social media platforms include Facebook, Twitter, and Instagram.
The good thing about social media marketing is that it is usually free, so from a cost standpoint, any small business should be able to create their own social media account.
Using social media is a great way to grow and interact with your audience, especially if you have quality content and product to share. By growing a presence on social media, it can help drive more traffic to your website and promote your brand to a wider audience.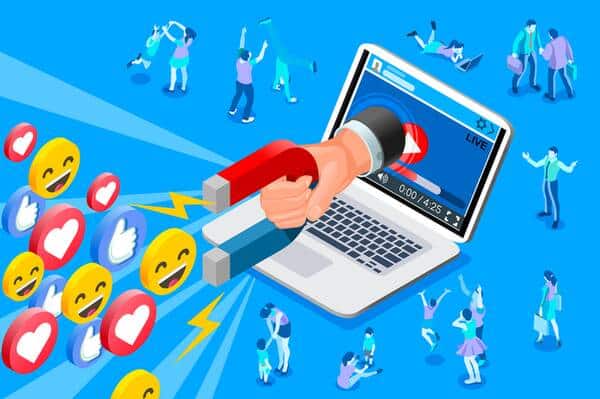 Email marketing
Email marketing is a direct form of marketing, which involves sending emails straight to your customers. It is considered as one of the most valuable means of marketing to existing customers.
Although it requires your business to have an audience to develop an email list, it is an effective method of promoting your products and to improve sales. Email marketing is useful for small businesses that have an audience but are looking to improve their marketing.
Traditional Marketing
Traditional marketing is any marketing method that does not use the internet. Traditional marketing methods include advertising on a billboard, radio, newspaper, on television and phone calls. It is essentially the oldest form of marketing.
Although traditional marketing is effective, it comes with some limitations. Unlike online marketing, you do not get the same interaction with customers. There are less analytics involved to see how well a traditional marketing campaign has fared in comparison to a digital marketing campaign. This may make it more difficult to spot trends and to see if your business is successful as a result of the campaign or because of other factors.
Also, for small businesses, traditional marketing can be pricey. If a small business is looking to advertise via broadcast, it can cost a lot of money for air time. Traditional marketing also requires a lot of outsourcing, which may not be affordable during the current climate.
How to create a business marketing strategy for a small business.
Creating a marketing strategy isn't easy, and the strategy you design may not work instantly. There are multiple ways in which a marketing strategy is developed. However, there are some tips to consider if you're thinking about developing a strategy for your business.
7 Marketing ideas for your small business
1. Build a website
Building a website for your business is essential during COVID-19. In fact, a recent report stated that July saw a 20% increase in e-commerce transactions as a result of COVID compared to the start of the year. This trend in online shopping is expected to stay, and having an online website will allow you to be part of that trend.
Even if you're not looking to develop an e-commerce business, having a website allows existing and potential customers to contact you, find your business address, and to see the products you have to offer.
Importantly, building a website now gives your business an online presence. This drives traffic to your website, which will grow awareness of your brand. As your traffic begins to grow, you'll be able to use analytics tools such as Google Analytics to get a better idea of your customer base. This will help inform other aspects of your marketing strategies as your business grows.
2. Write a blog
Once your website is built, you can then start writing a blog. Having a blog is a form of online marketing and content marketing, and can be used to help communicate with new and existing customers as well as building brand awareness online. If your blog contains useful information or actionable content, it can be a really effective way of developing a relationship with your customers and may keep them coming back.
Valuable blog content includes useful lists, recipes, instructions, or answering commonly asked questions. Blogs are cheap to run and only require your time and investment to keep a blog running regularly.
3. Use social media to your advantage
Like writing a blog, social media is another element of online marketing. Social media is another way to help boost your online presence and to communicate with customers. It can be used to solve issues a customer may have, answer questions, and also to update customers on what your business is up to.
Many businesses run competitions on social media outlets such as Twitter and Facebook to help garner interest in the business and help attract people who may have never heard of the business before.
4. Local Networking
Having a website may allow your business to go global, but it's just as important to focus on building a brand locally. Networking can be an excellent marketing tactic to help spread brand awareness, and the relationships built can be very beneficial.
A great place to start is by joining a local chamber of commerce; this will help you develop new contacts and also gives you a chance to show other business owners what your business is all about. Obviously building relationships during coronavirus can be difficult, with restrictions in place to stop the spread of the virus. However, you can still network online via platforms such as LinkedIn or resorting to email.
5. Advertisement
Advertisement still remains a method of attracting potential customers to your business and targeting current customers.
If you're taking a digital marketing approach, this includes using Google Adwords and Facebook ads. Google Adwords and Facebook ads allow you to reach your target market and allows you to be really specific to the customer you're trying to convert. Since the start of the pandemic, social advertising spend increased by 26% at the end of Q1 compared to the previous quarter.
Alternatively, if you're looking to market locally, physical advertising can be an effective way to reach a local audience. Local advertising can include local newspaper advertisements, leaflets, billboards, sponsoring sports teams, and being registered in local directories.
6. Partake in business awards
As your business starts to become more established, consider partaking in business awards. Winning or taking part in a business award is a great way to secure some publicity and provides evidence to the consumer that your business is good at what it does.
If the business award is specific to your niche, it also gives you a chance to network with other businesses in the industry. The same applies if you're attending a local business award. COVID-19 may limit business owners turning up to an actual hosted event, but many awards are still available to enter, so make sure to search online.
7. Reviews
Reviews can be the make or break of attracting new customers. Having good reviews shows that an audience has trust in a business's service or product. It also reflects to new consumers that the business is trustworthy and has a level of credibility if 1000s of people have given it a positive review.
Reviews, of course, can be a two-way street, there will be people who are not satisfied with service and may rate it poorly. If there are negative reviews, it also gives your business a chance to rectify them and improve possible flaws. Nonetheless, as long as the good reviews outweigh the bad, then it can be positive for a company.
Make sure to check out popular review sites such as Yelp or Trustpilot, if you want to build trust between you and your customers.
Useful marketing tools for small businesses.
When marketing a small business or startup, you are likely going to be limited in comparison to more established companies. It is unlikely you're going to have the resources at hand to have a marketing department. You may not even have the time to market your business, especially as it starts to grow and becomes busier.
Nonetheless, there are plenty of affordable products and services on the market, which can make marketing easier for small business owners. These tools are fairly simple to use and won't require you to be an expert in specific marketing fields. Making use of the available marketing tools below could have a positive impact on your business and help it grow.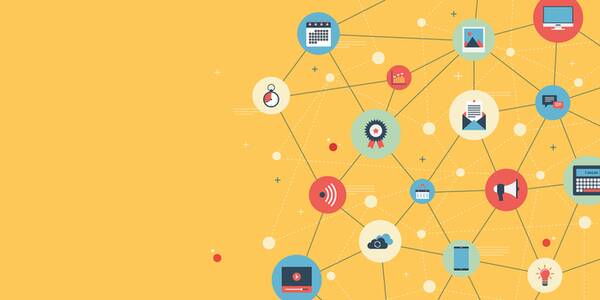 Tools for Branding
Logo Design
A Logo is important to help spread brand awareness and is a simple but one of the most important pieces of building a brand. An identifiable brand logo can help you stand out from the crowd, identify what type of business you have, and reflects the personality of your business.
In order to have a logo that is individual, you'll need to have one that is uniquely designed. Of course, not everybody is artistic, and hiring a graphic design firm for your business can be costly. However, there are a number of freelance services available which will design a logo for your business at an affordable price:
Fiverr
Fiverr is a website which allows small businesses to hire freelancers who can help with a variety of services to help your business build a brand. Fiverr includes freelancers who specialise in logo design, marketing and digital marketing, as well as website design.
Fiverr offers a solution to your marketing problems, but at an affordable price. Their budget filter allows you to find the right expert for your small business or startup but at a price that you can afford. Each freelancer is rated by previous users to ensure that you're getting a trusted and professional service.
Tools for Online Marketing
As mentioned previously, creating a website should be the first step in your online marketing strategy. Without a website, you have very little to market. Having a website has a lot of benefits and opens new avenues for a business, such as an online shop which allows customers to order from anywhere in the world.
There are plenty of website building tools that are simple to use and also fairly affordable. We have listed a few below that will allow you to build professional looking websites which reflect your industry.
Website Builders
Squarespace
Squarespace allows a business owner to create a website from over 500 professional-looking templates. Each page is totally customisable, allowing a business to build a website to their specific needs.
Squarespace also comes with added marketing tools such as built-in SEO tools, email marketing packages, and website analytics to better understand your online traffic.
With Squarespace, you can also sell your products or services via their e-commerce templates. It allows for easy payments, checkouts and taxes, plus can be integrated with a host of commerce tools.
Wix
Wix offers a space for business owners to develop and manage their business online. Business owners can customise their website from a variety of slick templates.
Wix is business-friendly and provides a variety of e-commerce solutions, including stores, bookings, reservations, and events. It also has a variety of tools to help promote your business, such as a personalised SEO plan, social tools, email marketing and visitor analytics.
GoDaddy
GoDaddy allows businesses to either build their site with their website builder or use their managed WordPress option for those looking for a more customisable option.
Importantly, GoDaddy has integrated marketing tools to help business owners make the most out of their website. It allows for SEO, email marketing, Google My Business, social tools, and review widgets.
| Website Builder | Subscription Pricing Range | Most Popular Subscription Plans |
| --- | --- | --- |
| Wix | £13 – £22/month (annual payment) | Business Unlimited £16/month (annual payment) |
| SquareSpace | £15 – £30/month (annual payment) | Business £15/month (annual payment) |
| GoDaddy | £6.99 – £19.99/month (annual payment) | Ecommerce £19.99/month (annual payment) |
Tools for Email Marketing
It is argued that personalising emails is one of the most common ways to get a response from a customer. However, if you have a long email list, personalising each email is time-consuming and virtually impossible.
That's why companies use tools for email marketing to help them reach all their customer base, but to also ensure that emails still have that personal touch. A common tool used for email marketing is content relationship management (CRM) tools. These tools allow a business to connect to their existing customers and retain a strong and positive relationship.
We've listed some CRM systems to consider if you're looking to improve your email marketing strategy.
CRM Software
Zoho
Zoho is a popular and award-winning CRM system. It has a number of features which can help enhance your email marketing. Zoho allows you to easily integrate with existing marketing software and allows you to better personalise email marketing campaigns with the help of CRM data.
Freshsales CRM
Freshsales CRM provides a variety of excellent tools to help improve your email marketing campaign. The Freshsales CRM software allows you to send out personalised emails to your customers, combined with tracking capabilities, to better understand how your email campaigns perform.
| CRM System | Pricing Range | Businsess Type |
| --- | --- | --- |
| Zoho | £10 – £36 Per-user/per-month | Small businesses to Enterprises |
| Freshsales CRM | Free – £149 Per-user/per-month | Small Businesses |
Tools for social media marketing
As discussed, social media is something that needs to be taken advantage of. However, there are many different social media platforms, which can make it very time consuming (and confusing) if you have to post over multiple different platforms.
Luckily there is social media management software which allows businesses to remain organised and focused as they use social media.
Social media management software
Zoho Social
Zoho Social is an excellent option if you're looking to manage your brand on social media. It allows you to schedule your posts, keep tabs across multiple platforms in one place and also provides social analytics to help influence your future social media marketing plans.
Hootsuite
Hootsuite is a platform for businesses to maintain their social media campaigns on over 35 social networks. Hootsuite allows companies to monitor, analyse, advertise, publish and engage with social media users. Furthermore, it allows for multiple apps and integrations to offer further advantages to their social media management system.
| Social Media Management Software | Pricing |
| --- | --- |
| Zoho Social | £8 – £20 per-month (billed annually) |
| Hootsuite | £25 – £520 per-month (billed annually) |
Final Words
Marketing is a very important aspect of running a business. As this article has shown, COVID-19 has seen a much bigger concentration on online marketing then it ever has done before. With more consumers having a greater aptitude for shopping online, marketing has become even more important.
Utilising the right marketing method is ultimately down to how your business works. Not all businesses may be suited to social media marketing, for example. However, as marketing has become more affordable, there is less financial risk involved as you work out what marketing technique is right for your business.
Frequently Asked Questions
Marketing a small business is useful for a variety of reasons. Small businesses may start marketing for the following reasons.
Attract new customers and drive more sales to help improve revenue.
To build brand awareness so the business is recognisable.
Promote the positives of your businesses in order to stand out amongst competitors.
You can choose to market your business either using traditional marketing techniques or digital marketing techniques.
Traditional marketing – Advertising on billboard, radio or television adverts, distributing leaflets, or phone calls.
Digital marketing – Social media marketing, email marketing, search engine optimisation, or content marketing.
Our guide to marketing explains in detail and provides useful tools to help you to market your business digitally. Find out more.