Meet Iris & Co's Founder: Bespoke, Luxury Floral Arrangements
Tue, 26 Feb 2019 by Liz Rosling
Iris was my Nan – a beautiful soul with exactly the right balance of gentle twinkle and stubborn fire. Growing up, she was my constant champion. With her signature blend of kind heart and no-nonsense attitude, she would counsel me not to let a single opportunity pass me by. 
With Iris & Co, I chose to plant my opportunity and watch it grow. The name for the business felt like the most natural choice in the world. I'm so happy to be taking Nan with me on this floral journey of mine and I hope that I can make her proud.
Gemma Hales is a creative florist and founder of Iris & Co, where she creates bespoke floral designs for bold and beautiful weddings and events.
Based in London, Gemma's floristry has seen huge success in just one year. Having already been featured in Whimsical Wonderland Weddings, You & Your Wedding and London Bride (to list a few!), Gemma's floristry has a number of well-deserved reviews and testimonials championing Iris & Co.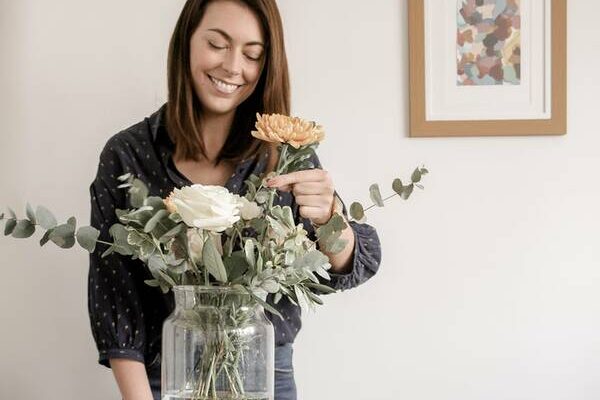 In this article, as part of our #WomenInSMEs, Gemma tells us more about her journey as an entrepreneur that saw her leave the corporate world and follow her dreams in a creative setting.
1. Morning Gemma, it's lovely to get the opportunity to chat. Can you start by telling us how you founded Iris & Co?
I set up my business in the summer of 2018, with the dream of one day escaping the corporate world and spending my days in my own studio creating art with flowers.
Although I had a very successful job in the Pharmaceutical industry with a good salary and equally good prospects, I felt trapped. Trapped in an office, trapped in the 9-5hours and strict annual leave policies and trapped in a city I wasn't sure I wanted to live in. I had been a creative individual throughout my childhood but had lost my interaction with it through the academic pressures of University and the all encompassing nature of full time work.
I began an evening class in Floristry to give myself a desperately needed creative outlet and found myself in love with working with flowers and knew I wanted to make this my career. After 6 months, I broached the subject with my employer, that I wanted to focus more on my own business than climbing the corporate ladder. At first this was a surprise to them as I had always been looking up to the next position I wanted, but this drive dropped quickly the more time I spent on my business.
I feel like honesty was the best policy in this situation, and rather than hiding my side hustle, I wore it with pride and found them supportive. I eventually negotiated to reduce my hours to 4 days per week, which came at a mutually good time for the department to be able to cut costs.
The drop in salary has been a challenge but it gives me a clear number I need to fill with the business to make up for and this gives me a great goal to try to achieve in 2019.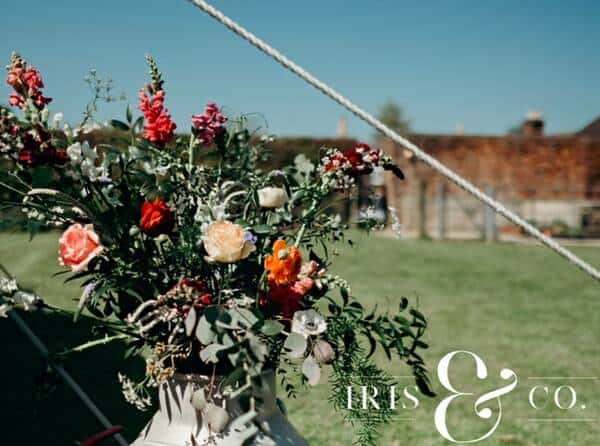 2. This all sounds amazing, what have been your greatest struggles and successes so far?
My biggest challenge has been managing my time as well as managing self care. Almost every day I close my corporate laptop and open my personal one as soon as I get home to work on the business. When clients want to call during office hours or opportunities pop up in the middle of the working week, it is extremely hard to balance.
At least once per week I will go to the flower market at 5am to purchase flowers for a wedding or event, spend an hour preparing them before heading out to the office for an 8 hour day. This is where the self care challenge comes in. With only so many hours in the day and an immense amount of work to be done in creating a successful business, my personal life has suffered. The early mornings and late nights have affected my sleep, my mood and occasionally, my relationships. I try very hard to maintain my awareness of my energy and happiness levels but when I'm exhausted and a client proposal is due, I'm often putting the hours in when my body says not to.
I know that a burned out florist is not a good one and so I have to avoid this in order to be on top form for my clients. I have put in more processes for time management including time blocking and prioritisation of my to-do lists to help me focus on what needs to be done right now versus what can wait until a quieter day.
3. It sounds like you work hard, and that your hard work is paying off! What would be your advice to other female entrepreneurs just starting out in business?
Find other female entrepreneurs. They can be in your industry or outside but it's so important to have a network of women who really understand what you're going through, who can support you when it gets challenging or when you're having a really bad day. It's also as important to have champions to share our successes and positive days.
I know many amazing florists also in London and instead of seeing them as competition, we see it as building a community. We pass work to one another when we can't make a wedding or event and we offer an extra pair of hands when someone is snowed under. We also offer emotional and practical support for each other which I have certainly appreciated on some of the bad days.
Community over competition is so important and something I deeply believe in. There are many places to find communities, most of mine exist in Facebook groups but regularly hold face to face meet ups. I always try to attend these as working alone in a business can also get very lonely!
4. That's great advice for our readers Gemma. Finally, can you tell us why you were drawn to our #WomenInSMEs campaign?
The journey of starting your own business is an exceptionally hard one. I also feel that it is harder for women with the pressures of family responsibilities and under-representation in industries. Anything which supports women in entrepreneurship and highlights the amazing work I know women up and down the country are doing to grow their businesses is fantastic. We need to share our achievements with each other and share the lows, to help and inspire other women on the journey.
Connect With Iris & Co
If you enjoyed this article, why not take a read of more of our #WomeninSMEs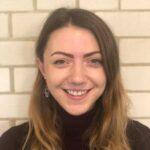 About Liz Rosling
Liz is a business finance specialist, responsible for publishing relevant industry insight for SME Loans. Also an author at StartUp Mindset, Liz uses her years of experience in the financial services sector, to equip small business owners with the guidance and expertise they need to realise their full potential. Stay up to date with Liz through LinkedIn and Twitter. You can drop her an email at liz.rosling@dojono.com.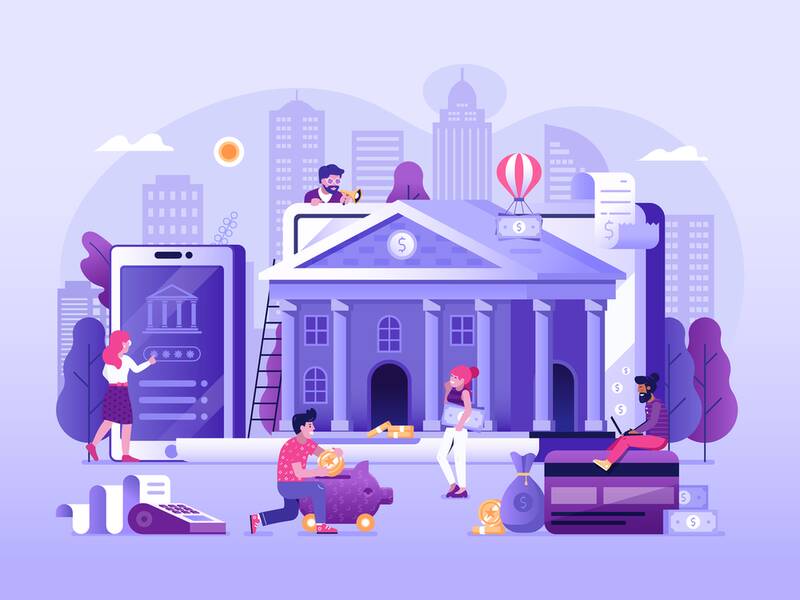 Online Business Banking | The best online business accounts
In this article we look at the benefits of online banking. We also compare some of the best online business accounts currently on the market in the UK.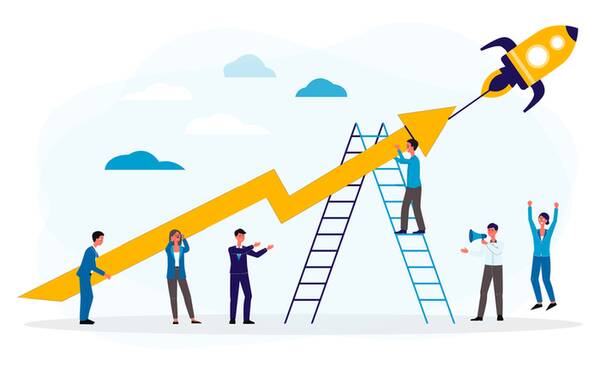 How to start a business | SME Loans
Our step-by-step guide is designed to help entrepreneurs set up their own startup business. It includes a downloadable PDF to guide you through the process.