Meet Speak Up Like A DIVA's Founder: Shola Kaye's Business Coaching
Sun, 14 Apr 2019 by Liz Rosling
As part of our #WomenInSMEs campaign, Shola Kaye, the founder of Speak Up Like A DIVA, spoke to us about her business which she set up to help people improve their presentation and public speaking skills. Having struggled with public speaking herself, Shola found parallels between her love of singing on stage and presenting in business.
She now helps others by building confidence as well as providing the necessary tools, frameworks and skills. Clients can choose whatever suits them best; private coaching or one of the variety of online courses, workshops and programmes that Shola offers:
• Soft Skills for Technical Professionals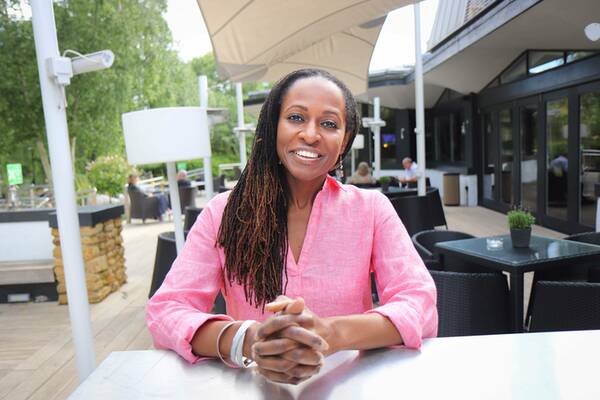 1. Why did you start your business, can you tell us about the journey?
I was working as a professional singer but had always had a fear of public speaking. Once I had been singing for a few years I grew more confident, decided to join Toastmasters International to learn more about speaking, and never looked back. I kept meeting women who said they'd have loved to have been a singer… which made me think. After all, singing and public speaking have many similarities.
Around that time I launched my business 'Speak Up Like A DIVA'. I wanted people to approach public speaking just as they'd approach being a performing artist: rather than seeking perfection I encouraged my clients to develop their own style on stage and do it THEIR way.
It's been an interesting journey. I've loved developing content – especially for my book and online courses – and coming up with new ideas. Marketing has been more of a challenge. I'm still trying to position my courses that help business owners get clients with speaking. At the same time as growing 'Speak Up Like A DIVA' I've also been developing a career as a professional speaker. I think things definitely go slower when you're trying to develop multiple projects at once but at the moment I wouldn't have it any other way.
2. What have been your greatest successes and challenges to date?
In the early stages of business, I wrote my book 'How to be a D.I.V.A. at Public Speaking' and was involved in events for Marie Claire and Harper's Bazaar which definitely provided a boost to my credibility. It was a nice plus.
I think my biggest challenge has been to market my group coaching course. It's full of great content but I haven't focused on marketing it enough to get a constant stream of people through the doors. It's an area I need to look at.
3. What would be your biggest piece of advice to female entrepreneurs just starting out in business?
Get on and just do it but find a way to have some consistent income you can rely on in the early days. I've been lucky enough to have my income from singing, that has helped to protect me during the leaner months in business. I'd also say to do your customer research ahead of going all-in on a project.
Before I started my speaker coaching business, I had a few creative projects that I'd spent plenty of time and money on but didn't do my preliminary research properly and they failed. Having things not work out can certainly be a rite of passage for the budding entrepreneur, but stack the odds in your favour by going in a particular direction with your eyes wide open rather than just hoping and praying for success.
4. Why were you drawn to the campaign, can you offer a comment on why you think it's important?
It's super important for more women to go into business for themselves. We have great ideas but are frequently under represented. The more of us to take the plunge, the more other women will be inspired to do the same and the better it will be for all of us.
Connect With Speak Like A DIVA
• Twitter: @SpeakUpDIVA
• Instagram: @speakuplikeadiva
• LinkedIn: Shola Kaye
If you enjoyed this article, why not meet more of our #WomenInSMEs?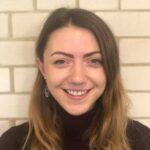 About Liz Rosling
Liz is a business finance specialist, responsible for publishing relevant industry insight for SME Loans. Also an author at StartUp Mindset, Liz uses her years of experience in the financial services sector, to equip small business owners with the guidance and expertise they need to realise their full potential. Stay up to date with Liz through LinkedIn and Twitter. You can drop her an email at liz.rosling@dojono.com.