Meet XO Balm's Founder: Beauty That's As Safe For The Environment As It Is For The Skin
Meet Charlotte, the successful female founder of XO Balm: a beauty business that's taking a stand against the unnecessary additives and environmentally damaging packaging that's currently plaguing the UK beauty industry.
What originally started as a personal passion project for Charlotte, who has struggled with eczema prone hands, irritated skin, chapped lips and dry hair all of her life, has since transcended into an amazing multi-purpose product made with minimal and natural ingredients. Speaking of her balm, Charlotte says:
'XO Balm does not sacrifice product efficacy for texture, feel or fragrance, and the ingredients are as safe for the environment as they are good for the skin. It's beauty for minimalists.'
As part of our #WomenInSMEs campaign, we spoke to Charlotte about her journey to becoming a female business owner: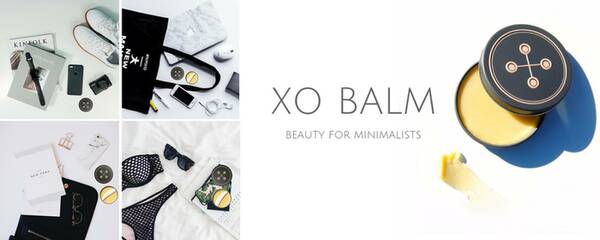 What have been your greatest successes and challenges to date?
My greatest success has been the fantastic reviews XO Balm has received, from both the press and our customers. Receiving emails from people who love the product, and find it so suitable for sensitive skin, are such a joy to read, especially on stressful days! Being a single product brand, I do think it has been harder to gain traction with retailers, who are often hesitant to sign a new supplier for such a limited product range.
What would be your biggest piece of advice to any female entrepreneurs just starting out in business?
Be open and talk about your project and journey. When I was first starting out with XO Balm, I was nervous to tell people what I was doing; I think I wanted to make sure it was going to be a successful venture first, so I wouldn't have to admit to failure if it didn't work out. However, I have since understood how important the support network is in business, likelihood is you will have lots of friends and connections who are more than happy to offer advice from their skill set, and want to help you succeed. Entrepreneurship can be lonely, so finding a great support network is key.
Finally, why were you drawn to the campaign, can you offer a comment on why you think it's important?
Women who own and run business are treated as rare, especially if under 35, but actually I know a lot of women my age running successful companies and have built them from the ground up with just themselves and an idea. The campaign really appealed to me as it will highlight the numerous successes of female entrepreneurs and bring the power of female business minds into the limelight.
More From Our #WomenInSMEs