Should You Consider PayPal Working Capital For Your Business?
Wed, 22 Jul 2020 by Rachel Makinson
Traditional funding options, such as obtaining a loan through the bank or use a credit card, are becoming increasingly difficult for small businesses to acquire. Consequently, more and more small and new businesses are opting for alternative funding options, just one of many being PayPal Working Capital, which has significantly grown in popularity since its launch back in 2014.
However, with several negative reviews of PayPal working capital loans on the internet, and with many other alternative funding options also available to small businesses, you may ask, is it really the best way of attaining extra funds for your company? That's why we have decided to conduct our own research and produced this PayPal business loan review.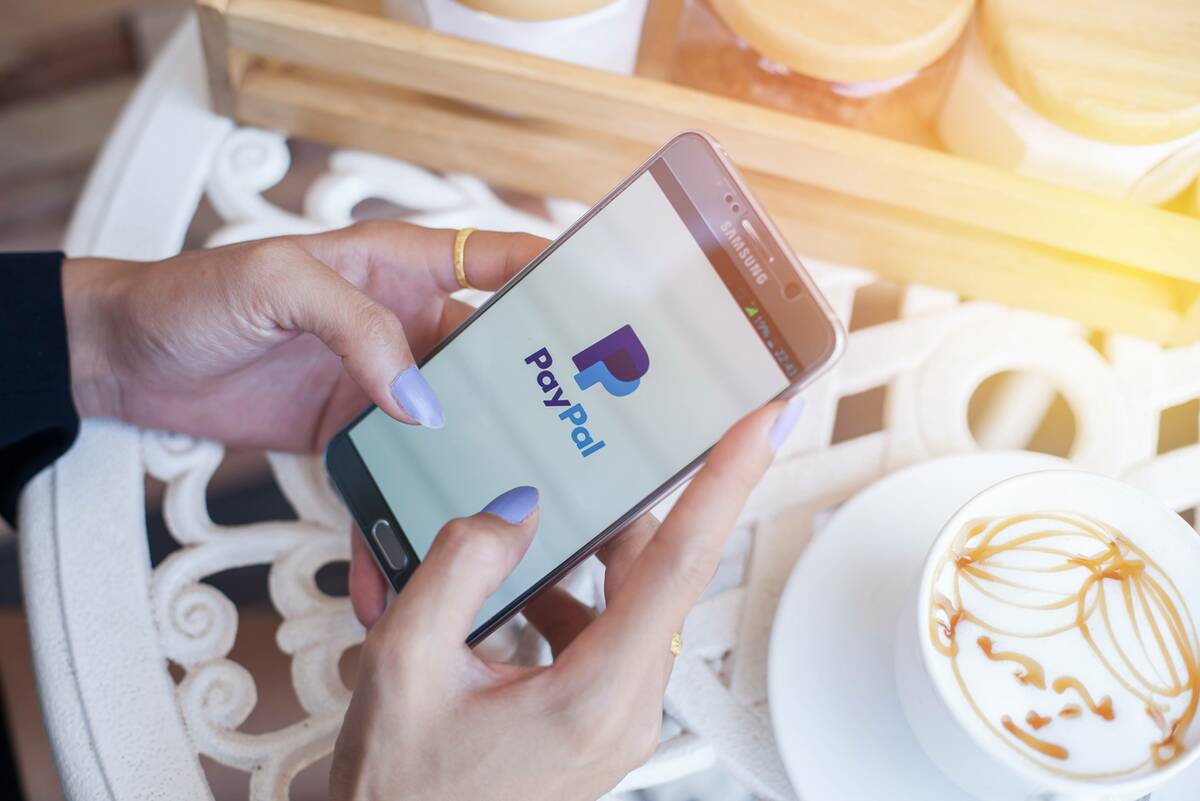 How Does PayPal Working Capital Work?
PayPal Working Capital is a business loan with just one fixed fee, which is then repaid using a percentage of your future PayPal sales. Repayments continue in this way until the amount borrowed, plus the fee, is paid off in full. There are no interest rates or early repayment fees.
Once your application to receive the business loan has been approved, you can expect to have the funds deposited into your PayPal account within as little as a few minutes, which is of course much more convenient than having to wait a number of weeks, as is often the case with more traditional funding options.
When it then comes around to making the repayments, they will be taken automatically from your PayPal account, as and when sales are made. Repayments start four days after the loan has been granted to you, and the total sum of these deductions will be in line with the repayment percentage you initially agreed to when applying for the loan.
How Much Can you borrow with PayPal working capital?
The maximum cash advance amount is determined by your Paypal sales volume and account history, plus any previous usage of PayPal Working Capital. The principal sum you can borrow can be anything up to 35% of your annual PayPal sales, at a maximum of £150,000.
In order to be accepted for PayPal Working Capital, you must have had a PayPal business account for at least 90 days (3 months), and process yearly PayPal sales of £9,000 at minimum. If you have a premier account you must process £12,000 of yearly PayPal sales. This is of course convenient for any small business who makes regular use of PayPal, but for those who don't it would be a lengthy process to get yourself set up with it.
If your business is a frequent PayPal user, then the total loan sum which you would be able to borrow is determined by the number of PayPal sales that you process annually.
Overall, this is a relatively small loan amount, which some users have criticised in reviews. If you aim only to borrow a smaller sum, then this of course will not be an issue for you, but for businesses looking to borrow a larger sum of money, this percentage may bring too many limitations.
How Do You Apply for PayPal Working Capital?
You can apply online for working capital through the PayPal website. The application form can be completed quickly and if your application is successfully accepted, you will receive your loan within just a few minutes. Furthermore, applying has no impact on both your personal and business credit score.
However, as previously stated, in order to receive working capital, your business must already have been a frequent PayPal user for at least three months.
How Much Does It Cost?
With PayPal Working Capital there is just one fixed fee to pay; there is no interest, no late fees, or fees to pay for any additional repayments. The cost of the one fixed fee will be explained upon your application and will vary from business to business depending on how much you aim to borrow, your annual PayPal sales, and your target repayment percentage.
By having a higher repayment percentage, the cost of the fixed fee will be lowered, and vice versa. It is, however, also worth noting that with PayPal Working Capital you will not be able to sell future receivables, as you can with other funding options like a merchant cash advance.
Who Funds PayPal Working Capital?
Back in 1999, PayPal was first developed and instigated as a money transfer service, funded by John Malloy of BlueRun Ventures. Since then, PayPal has grown substantially, and now offers short-term loans to its customers.
How Is PayPal Working Capital Calculated?
PayPal Working Capital is calculated based on your PayPal sales history and volumes, your previous account history, and if you have taken out a PayPal Working Capital loan previously. These factors are what determines the maximum cash advance you're able to have.
Merchant Cash Advance
Whilst PayPal Working Capital operates similarly to a merchant cash advance, particularly in the way in which you repay it, it does in fact differ from a merchant cash advance and is instead simply a short-term business loan. With a merchant cash advance you can sell on future receivables, but with working capital this is not an option.
Furthermore, whilst online PayPal Working Capital reviews are generally positive, some who have used PayPal Working Capital have complained about a range of different problems, including a lack of reliability, problems with approval, and even PayPal Working Capital being difficult to apply for initially.
It is also worth taking note that with PayPal Working Capital, there is no advantage to making early repayments, which some online reviewers have also taken time to criticise. These factors are certainly something to very carefully consider before opting for this particular funding option.
The merchant cash advance is a great other option, as it carries with it a great number of benefits. This product is also offered to you on an interest free basis, with no other hidden fees. It is to be repaid in accordance with the fixed fee which you and the lender initially agreed upon, and in line with your monthly revenue through card sales.
As such, if your business does not use PayPal already, then simply going with a merchant cash advance over PayPal Working Capital will be a much more straightforward option for you, whilst still providing you with a brilliantly flexible repayment plan.
The application process is also incredibly quick; you can complete the relevant forms entirely online and in the space of just a few minutes. The same as with PayPal Working Capital, you can expect to see the funds in your bank account in just a few minutes once your application has been accepted, making it just as simple and convenient, and a great way to solve any of your businesses' cash flow problems rapidly and efficiently.
The merchant cash advance product is also relatively easy to qualify for, and doesn't rely on you having to have a PayPal account already well established. Instead you are simply assessed on the number of card sales processed by your business each month, and as such, a merchant cash advance is going to be an alternative funding option that is much better suited to many more small businesses than PayPal Working Capital is.
The funding that is offered to you by a merchant cash advance is immensely convenient, flexible and stable, and definitely a great funding option for you to consider.
In Summary
PayPal Working Capital certainly has the potential to be a great funding option for several business owners who already heavily rely on PayPal in the general, day to day, running of their business. It is a quick, convenient and ultimately flexible funding option that can surely aid the growth and overall development of your company.
However, for those businesses who do not use PayPal so frequently and devotedly, there are much better alternative funding options out there, such as the merchant cash advance, which provide borrowers with equally quick and convenient funding, but with greater accessibility and arguably with greater stability also.
Before opting for PayPal Working Capital, be sure to do your research thoroughly and use an online PayPal Working Capital calculator to gain a better understanding of what you might be able to borrow. You can also ask questions online on the PayPal Working Capital forum, and there are also plenty of already existing reviews out there to help you weigh up the pros and cons, and ultimately decide whether or not PayPal Working Capital is really suited to you and your business…
Frequently Asked Questions
PayPal Working Capital is essentially a merchant cash advance. An amount is borrowed and a fixed-fee is charged, the amount borrowed is then paid back via a percentage of each PayPal sale. There is no interest accrued and there is also no early repayment penalty.
You can apply for PayPal Working Capital online. The application form requires basic information about the business and business owner. Next, you choose how much you wish to borrow, the associated fixed fee, and the percentage of PayPal sales that will go towards the repayment of the merchant cash advance. Once the application is submitted, you will have to wait for approval. If approved successfully, funds are transferred into your PayPal account.
A merchant cash advance is a type of business loan. Unlike a traditional business loan, with a merchant cash advance you cannot accrue interest. Instead, you are required to pay a fixed-fee and a percentage of each card sale contributes to repaying the total amount borrowed (including the fixed-fee).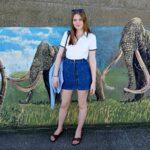 About Rachel Makinson
Rachel is a Freelance Writer for SME Loans and content creator for the SME blog. A student at Newcastle University, Rachel continues to expand her knowledge of business finance for SME Loan's clients. For all enquiries, email Rachel at r.makinson@newcastle.ac.uk.