Vet Business Loans & Finance For Veterinary Clinics
Flexible Funding For Veterinarians Across The UK
Access between £1,000 and £500,000 in just 24 hours.
Everything You Need To Know:
---
THE VETERINARY SECTOR
Running A Vet Business
The veterinary services industry has experienced a rapid boost in demand for industry services in the last 5 years alone. Providing medial advice and treatment for pets and farm animals across the UK, the growing popularity of pets has raised the demand for quality pet care at competitive prices – which is great news for veterinary practice business owners.
According to IBIS World the industry is worth £3.8 billion and employs over 66,000 people in more than 4,000 veterinary businesses. Revenue is expected to increase at an annual rate of 2.4%, demonstrating the huge remaining potential for growth in years to come.
The UK Veterinary Services Market Report for 2017 reveals that the UK has the biggest veterinary services system in the whole of Europe. You might be surprised to hear that now, roughly 40% of all UK households have pets, the most popular pets to own being dogs. Servicing the UK's pet population are over 19,682 veterinary surgeons and 11,661 nurses.
Industry experts have reported significant changes to the industry, the most prominent being the increase of corporate veterinary practices (owned and operated by a company). Approximately 32% of the market was under corporate ownership by the end of 2018, and this is predicted to rise to as much as 70% in the next 5 years.
This differs from the traditional private practice in which a veterinary clinic is owned and operated by an individual veterinarian business owner. Whilst the expansion arguably has advantages for the sector, many business owners feel uneasy over fears of losing independence and clinical freedom.
Sadly, it is predicted that in the years to come, most pet owners will likely be taking their pets to corporately owned practices rather than independent vets running their own small businesses. Brexit poses as another uncertain challenge for the veterinary sector in terms of the workforce. If Europeans are no longer able to stay in the UK, the industry will suffer serious staff shortages, particularly considering the continued rising demand. In order to attract vets of the future, wages will need to rise which in turn will lead to more costs for owners.
Do you have to be a vet to own a vet clinic?
In the UK you aren't required to be a qualified veterinarian to startup or run your own clinic. Obviously you will need to employ veterinarians to work in the practice. According to Vet Dynamics (the leading provider of veterinary business support in the UK), veterinary startup entrepreneurs are driven by 3 motivations:
A sense of purpose
Mastery
Autonomy
"In business, this translates into two main goals: to build a business they can be proud of, namely a practice that provides quality medicine and excellent service, and to make sufficient money to run the business well and achieve a reasonable lifestyle."
How much does it cost to open a veterinary clinic?
The costs for setting up a vet clinic are both extensive and expensive. While there are a lot of hefty upfront costs to cover, Vet Dynamics believes that startup vet practices should be able to generate a positive cash flow after 12 – 18 months. In order to achieve this, you need:
A clear vision for the business that team members and professional advisors are on board with
A well chosen location that offers potential for several regular clients
To accurately project and forecast likely expenses and revenue
Private firms in this industry make up small, independent veterinary clinics – 69% of which employ fewer than 10 people.
VETERINARY FINANCE
Loans For Vets
Private firms in this industry make up small, independent veterinary clinics – 69% of which employ fewer than 10 people. As an SME in this industry you'll know all too well how expensive setting up can be. Having the latest technology is essential to remaining competitive, particularly when you're up against larger corporates.
Ultrasound, x-ray machines, consulting rooms and kennels are just the few areas of costs that must be covered, and without significant working capital this will be near impossible to achieve. For this reason, veterinary business financing can be hugely helpful in assisting your business launch or expansion.
Business Lines Of Credit
A line of credit provides a great funding solution for veterinary clinics. It can help you access emergency cash as and when you need it. Operating similarly to a credit card, you won't pay interest on a line of credit until you start using the funds in the account. After you've repaid the money you owe, your line of credit will be replenished to its original amount.
Equipment Financing
This type of business finance works best for the purchase of expensive equipment. With equipment financing, you can approach a business finance lender with a quote for how much the equipment you need will cost. Depending on its value, the lender will give you 80 – 90% of the required cash needed for purchasing, which you will then be required to pay back over time with interest.
Once you've paid the lender off, you will take full ownership of the equipment. The safety net for small businesses is that if you fail to make repayments, the lender will reclaim the equipment being financed.
Credit Card for Business
You can build up your business' overall credit by getting a business credit card. Credit limits for business purposes are far higher than they are for personal use, making them a perfect option for larger purchases.
Many credit card providers also offer cash back and rewards points that could benefit your business. Keeping on top of repayments is essential to prevent you from racking up interest-heavy debts.
Unsecured Business Loans
As an online brokerage, SME Loans can help find veterinary practices unsecured business loans as a possible funding solution. With the lenders we work with we can helps businesses to access funding quickly, with flexible repayment options and competitive rates.
Merchant Cash Advance
Fairly new to the market, a merchant cash advance will work for your veterinary clinic if you take payments via card sales. With this option, you receive an amount of money in return for a small percentage of your business' future debit and credit card sales.
Hassle-free and easy to set up, the lender will work directly with your card terminal provider to deduct future payments. The best part about the merchant cash advance product is that you get to keep 100% of the money made through cash sales.
VET BUSINESS LOANS
SME Loans Application Process
We are dedicated to helping as many veterinary startups and clinics access the funding they need to reach their goals. Being able to broker a number of funding solutions including, unsecured vet business loans and the merchant cash advance, we can help your business find the funding it needs.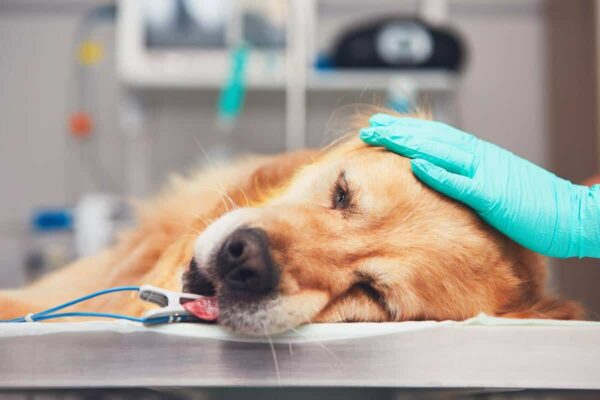 SME Loans Funding Options
Merchant Cash Advance
Our merchant cash advance will enable your business to receive an instant cash injection of any amount between £5,000 and £500,000. After receiving the advance, you will begin to pay the money back through a small percentage of your credit and debit card sales. In order to be eligible for a merchant cash advance, your average monthly card sales must total a minimum of £5,000.
Due to the fact the advance is only ever paid back as a percentage of your monthly earnings, repayments stay nicely in sync with your business' cash flow. After being approved for a cash advance, you can expect to see the money in your account in as little as 24 hours. Before applying, please ensure that your veterinary business is registered and trading in the UK and that you are over the age of 18.
Benefits of the merchant cash advance:
Approval is based largely on your business performance
No APR will be charged, just one all-inclusive fee
It is an unsecured funding option, so you don't have to risk business assets
Flexible, affordable repayments
Business Loans For Vets
With our unsecured business loans, your business will can apply for unsecured funding solutions that best suits how your business works. The lenders that we work with allow businesses to  access anywhere between £1,000 – £500,000. After receiving the money you will be required to make scheduled monthly repayments at a pre-agreed interest rate, including any fees that the lender may charge,
As we are able to broker vet business loans that are unsecured, you don't have to worry about offering security to the lender using valuable business assets. Instead, you will be asked to provide a personal guarantee. After signing the personal guarantee, you agree that if your veterinary clinic defaults on loan repayments, you as the business owner become personally liable for repaying the money in full back. Whilst this may sound risky, if you're confident in your business' plans and financial situation, there's little need to worry.
Benefits Of Business Loans:
You could receive the funds in 24 hours
Tailored fixed repayment plans over 1 – 5 years
No collateral is require
Apply For Vet Business Loans
Our online application form should take you just a few minutes. If there is anything you're unsure of or need help with, just give us a call on 01244 506279.
Step 1:
Click to apply. The first part of the application involves finding our more about your veterinary business. Please be ready to provide:
The name of your company
The number of years trading
Your vet business' average monthly turnover
The amount of money you are looking to borrow
Step 2:
The next step involves disclosing your personal details, which include:
Your title, first name and surname
Position in the business
Contact details
Step 3:
Carefully read through the terms and conditions and click 'get my quote'. From here your application will be reviewed by one of our approved business finance suppliers, who will help find the best lender for your vet loan.
Step 4:
Please expect a call and email from one of our dedicated account managers to discuss the terms of your loan agreement.
Step 5:
Carefully read through the terms of agreement and sign the relevant documentation ready to return to the lender. From there you will be able to access the funds in your account in just 24 hours.
VET BUSINESS LOANS FAQS
Frequently Asked Questions
If you're still unsure about whether or not to apply for vet business loans, then make sure
to check out our FAQs below where we've answered some popular questions we're asked.
Vet business loans is a form of business loan which is aimed towards businesses in the veterinary services industry. They are essentially business loans that can be used by veterinary businesses to help pay for expensive veterinary equipment or for entrepreneurs looking to start their own veterinary practice.
If you're looking for a business loan in the UK, you can get one via a broker, lender or a highstreet bank. You can apply for a vet business loan online by filling out an online application and choosing how much you wish to borrow. The application will require information about your veterinary business, how much you want to borrow, some personal details and contact information.
Next, an account manager will be in contact with you to speak about your applications and walk you through the process of receiving business finance.
We have strong experience helping various SMEs, but we also understand that veterinary services come with their own unique problems and ambitions. That's why our account managers are dedicated to finding the right funding for your business. SME Loans works with a panel of lenders in order to find a loan at a competitive rate that is tailored to your business.