Wholesale Business Loans up to £500,000
Flexible Wholesale Business Loans & other funding solutions
Access between £1,000 and £500,000 in just 24 hours.
Everything You Need To Know:
WHAT ARE WORKING CAPITAL LOANS?
Working Capital Loans For Small Businesses
The UK wholesale industry totals £980 billion. Employing over 1 million people it makes up a hugely large and important part of the UK economy. This highly profitable sector suits entrepreneurs who are prepared to remain agile and adaptable in the face of changing times. New opportunities continue to crop up within wholesale and distribution, and business owners are keen to capitalize on such prospects…
"Good old trading and distribution business is the easiest business to start & the fastest to turn profitable." – Emerge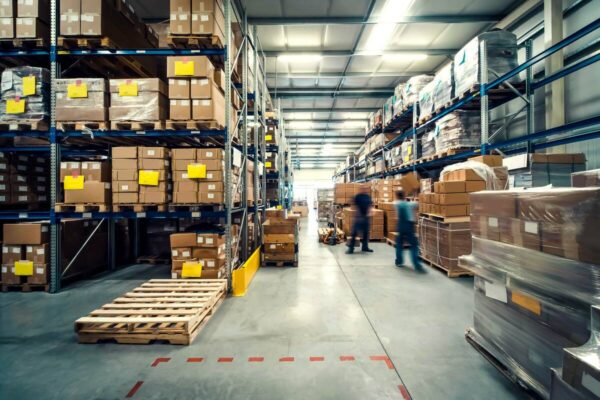 What Is Wholesaling?
In business, distributing and wholesaling refers to the sales of goods and merchandise in bulk to retailers, professional business users and other wholesalers. Once a wholesaler sells its merchandise, it is then resold by retailers in far smaller quantities and higher prices.
Making up an important part of the supply chain (which is the network that manages the flow of goods and services between suppliers, business and buyers), wholesalers typically act as middlemen enabling deals between wholesale and businesses that require goods and merchandise.
Unlike retail stores, wholesalers predominantly operate out of warehouses. Warehouses are used as temporary storage facilities for stock, and are not advertised to consumers for purchase. For business owners working in wholesaling, creating long term relationships with purchasers is crucial to wholesale business success.
How Do I Start A Wholesale Distribution Business?
In order to make revenue, wholesalers charge their retail buyers slightly more than what they have paid for the goods from sellers. Working in the business-to-business realm between manufacturers and retailers can be extremely lucrative – but startups costs are costly as the business owner must have enough capital to be able to buy goods and merchandise in vast quantities.
A secondary issue for businesses starting out in wholesaling is the need to build up long standing relationships with manufacturers and retailers built on trust, terms and timely deliveries. New players in the market should have strong knowledge and industry insight to succeed.
There are so many industries that wholesalers can choose to go into. As a new wholesaler business you can benefit from your sector's specific association or supported body. These organisations are able to offer key advice on startup costs, employment, insurance and several other key business areas you may need guidance on. An example of this is The Federation of Wholesale Distributors, the trade association for food and drink wholesalers in the UK.
List Of Wholesale & Retail Trade Sectors
| Sectors | |
| --- | --- |
| Agricultural Machinery | Household Appliances & Televisions |
| Alcoholic Beverages | Jewellery & Watches |
| Audio & Video Equipment | Juice, Mineral Water & Soft Drinks |
| Bakery Products | Leather, Hide & Skin |
| Books | Live Animals |
| Bridal | Machine Tools |
| Carpet, Rug & Curtains | Meats |
| Chemical Products | Medical & Orthopaedic |
| Clothing & Footwear | Metals |
| Coffee, Teas, Spices | Mining & Construction |
| Computer & Gaming | Civil Engineering |
| Confectionary | Mobile Telephones |
| Construction Supplies | Motor Vehicle Maintenance |
| Convenience Stores | Motorcycle Sales |
| Cosmetics & Toiletaries | Musical Instruments |
| Dairy, Egg, Edible Oils | New Cars |
| Dispensing Chemists | Newsagents & Stationary |
| E-commerce & Online Auctions | Off-license |
| Electrical Household Appliances | Office Furniture |
| Telecommunications | Online Alcohol |
| Florists | Glasses & Contact Lens |
| Flowers & Plants | Organic Food |
| Footwear | Perfume & Cosmetics |
| Fruit & Veg | Petrol Stations |
| Fuel | Pharmaceuticals |
| Idustrial Chemicals | Safety Equipment & Supplies |
| Furniture, Carpets, Lighting | Seafood & Supermarket Goods |
| Garden Centres & Pet Shops | Textiles |
| Grain, Seed, Animal Feed | Tobacco Products |
| Unmanufactured Tobacco | Toy Retailing |
| Grocery | Used Cars |
| Hardware & Home Improvement | Waste & Scrap |
Challenges For Wholesalers
In a world where we are rapidly technologically changing, wholesale distributors are forced to remodel their business practices in order to remain competitive. Connected to this is increased global competition, and threats from the rise of large national retailers which need to rely less on wholesalers for their own inventories.
One of the challenges facing wholesalers in the UK is the impact of Brexit, which is termed by the UK market as on 'standby', waiting to hear the next steps. The next few years will become complicated for wholesalers. Currently, the uncertainties surrounding Brexit are posing as the largest obstacle in terms of future strategies for action. Key industries like construction, property, mining, retail and automotive are likely to take a hit.
EazyStock is a leader in inventory management, able to help SMEs in the wholesale distribution industry with their tailored SaaS solution optimised for seamless, automated inventory management. "Why should only the big giants have access to great inventory management? Why can't we make Syncron's powerful platform available to SMBs?"
How EazyStock Can Help SMEs Beat Brexit:
Accurate forecasting and trend identification
Granular stocking policy control segmented by yearly requests and cost of goods sold
Ability to simulate the impact of stocking policy changes
Automated service level optimisation
Ability to analyse demand by customer
Exception based working and alerts framework
WHOLESALE DISTRIBUTION FINANCE
Find Wholesaler Loans
Huge expenses face entrepreneurs wanting to startup a wholesale distribution business, as do established wholesale businesses keen to expand their services. Not only do Entrepreneurs wanting to startup a wholesale distribution business and already established wholesale businesses keen to expand their services face huge expenses. Not only required to purchase an abundance of stock for their product lines, business owners will also need to purchase a warehouse to conduct operations in.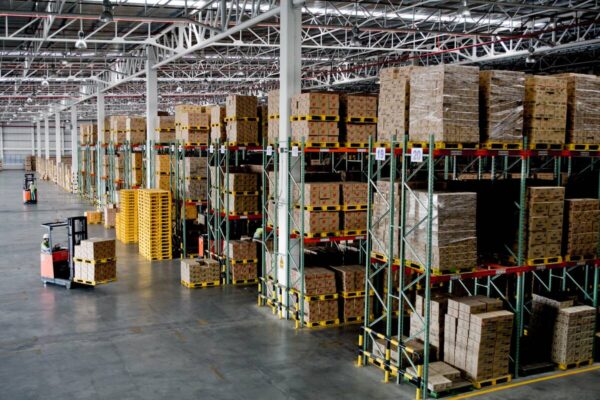 With several major costs and overheads to be covered, it's crucial that wholesale businesses have enough inventory and capital to restock so as not to halt the supply chain they operate within. Having access to finance can be crucial to wholesale distribution business' success. Fortunately, if your business is running short on funds, wholesale distribution finance can give you a helping hand.
Wholesale Business Loans
After obtaining a wholesale loan, your business can receive the money it needs almost immediately, with the advantage of being able to pay the loaned money back over time. These loans can be unsecured or secured against collateral such as wholesale business assets. With this option, a business owner will receive a loan offer with a proposed interest rate. After receiving the full amount of money, they will then be required to make scheduled monthly repayments until the loaned amount is paid back in full.
Equipment Financing
Wholesale equipment financing is used to help business' purchase equipment. Instead of having to pay the full cost up front, with this funding option you are able to pay a smaller down payment which is usually 10 – 20% of the equipment's overall cost. After making the first payment you will be able to use the equipment, making payments on a scheduled basis with interest back to the lender. In this instance, the purchased equipment is the collateral used for the loan.
Lines Of Credit
Financial burdens elsewhere in the business can make regular purchasing of inventory difficult. Seasonal increase in orders will mean higher expenses, which in turn can make it difficult to upkeep inventory purchases. A funding option that can help with this is a line of credit. Operating like a credit card, instead of using the card to make purchases, you withdraw from your line of credit.
Differing from a loan – instead of receiving a lump sum for a specific amount, the lender provides the business owner with a credit limit, in which they can make multiple draws as long as they don't exceed the agreed limit. Interest is only paid on the portion of credit that gets used.
WHOLESALER BUSINESS LOANS
SME Loans Application Process
At SME Loans, we're dedicated to helping SME wholesale distributors across the UK receive the funding they need to grow and succeed. Offering a flexible approach, we enable wholesalers to keep their side of the supply chain strong. To date we have helped countless distributors with our wholesale business loans. If you're searching for finance, you've come to the right place.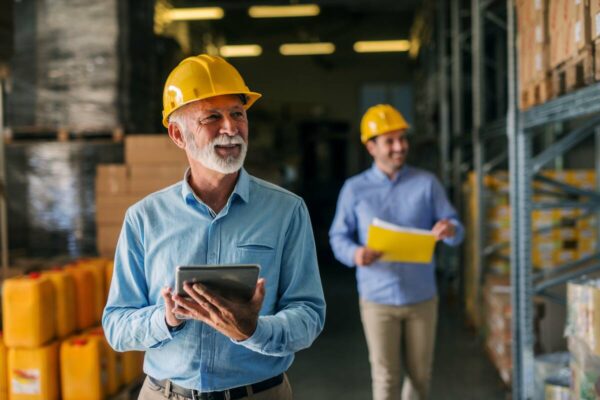 Our unsecured wholesale business loans help businesses large and small to continue trading, even at the toughest of times. We offer funding between £1,000 and £500,000 with flexible repayment periods over 1 – 5 years.
As our loans are unsecured, you don't need to worry about putting up valuable business assets to secure the loan against. However, you might be asked to provide a personal guarantee. This personal guarantee operates as a legally binding document that protects the lender in the event your wholesale business defaults on its loan repayments. By agreeing to and signing the personal guarantee, you as the business director become liable to repaying the remaining funds.
After applying for a wholesale loan, you can expect to receive the funds in your account in just 24 hours. You will then start making monthly repayments at a pre-agreed interest rate until the money is paid back in full. We are committed to helping as many wholesale businesses as we can access the funding they need. Find out if your business is eligible:
Qualifying Criteria:
Your business is registered and trading in the UK
The business owner is over the age of 18
You have been actively trading for a minimum of 6 months
Average monthly turnover of £5,000
Apply For A Wholesale Business Loan
As a busy wholesale business owner trying to juggle a million things, we know that time is precious. Running a business is complex enough, gaining access to finance shouldn't be. Our online application form should take just a few minutes – if there is anything you're unsure of or need help with, just give us a call on 01244 506279.
Step 1:
Click to apply. The first part of the application involves finding our more about your business. Please be ready to provide:
The name of your wholesale business
The number of years the business has been trading
Your wholesale business' average monthly turnover
The loan amount you are looking to borrow
Step 2:
The next step involves disclosing your personal details, which include:
Your title, first name and surname
Position in the business
Contact details
Step 3:
Carefully read through the terms and conditions and click 'get my quote'. From here your application will be reviewed by one of our approved business finance suppliers, who will help find the best lender for your wholesale loan.
Step 4:
Please expect a call and email from one of our dedicated account managers to discuss the terms of your loan agreement.
Step 5:
Carefully read through the terms of agreement and sign the relevant documentation ready to return to the lender. From there you will be able to access the funds in your account in just 24 hours.
WHOLESALE BUSINESS LOANS FAQS
Frequently Asked Questions
If you're still unsure about wholesale business loans, then make sure to check out our FAQs
below for more clarity.
Wholesale business loans are a form of business financing which target wholesale and distribution businesses. These loans can be taken out by wholesale businesses to help cover the cost of running the business, to purchase new equipment and for many more reasons. The loans are often unsecured business loans.
Wholesale business loans can be offered by lenders, brokers and highstreet banks. At SME Loans you can apply online to get access to a wholesale business loan. You'll have to provide some details about the business, basic information about yourself, and contact details so we can get in touch with you. Once that has been completed we will soon be in contact to talk about your loan application.
SME Loans have experience in helping many different sectors to find the ideal funding they need to ensure that their business is able to function properly. We understand that businesses need money fast, that's why we work with lenders who can process the loan quickly – sometimes with money in your account in 48 hours. Our account managers are friendly and more than happy to answer any queries you have about applying for a loan.