Veteran Business Loans from £1k – £500k
Flexible Finance For Military Veteran Entrepreneurs
Access between £1,000 and £500,000 in just 24 hours
Everything You Need To Know:
UK MILITARY VETERANS
Service Leavers & Veterans
In the United Kingdom, a military veteran is defined as anyone who has received at least
one day's pay from the Armed Forces, serving in any occupation in the Royal Air Force, Royal Navy, or the Army, including Reservists and National Service personnel, and the Merchant Navy. A Veteran is not defined by the length, nature of their service, or when they left.
The ministry of defence predicts that by 2028, there will be approximately 1.6 million UK armed forces veterans living in Britain, and at current, 4% of ex service men and women
go on to set up their own company. It is hoped that this figure will increase in the upcoming years, and here at SME Loans we are able to support current and future entrepreneurs in their business ventures.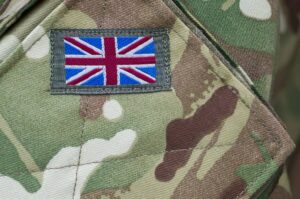 Unfortunately, several veterans struggle to settle back into a steady work flow afer serving, and many feel that unjust prejudices of employers can hold them back from securing a job. Starting up a business of your own as a veteran is a great way to get back into work, at a pace that is well suited to you. Of course starting up any sort of business of your own has the potential to be costly, and most entrepreneurs often require extra financial support to kick start their business venture, or to expand on their existing enterprise.
For more information on how to start a business, make sure to check out our 'how to start a business guide'.
VETERAN BUSINESS LOANS
Finance For Military Personne
There are a number of funding options available to support small and new business
entrants, many of which are especially designed to aid the business ventures of ex-service men and women of all ages.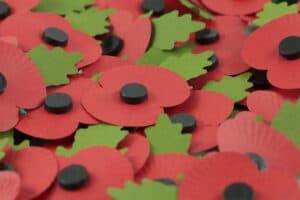 Veteran owned vusinesses have a number of different funding options available to them. Every business owner and entrepreneur will have varied circumstances and a unique financial situation, so naturally certain funding products will be better suited to some than others. Amongst the most popular funding options include:
Veteran business loans
Merchant cash advance
Grants
Business credit cards and overdraft
Crowdfunding
Angel investors
There are funding schemes and grants available for previous members of the Armed Forces, which is certainly something you should look further into as a veteran. If you qualify, you may decide that this alone will provide you with the funding your business start up requires, or you may decide to also opt for a second source of funding. Be sure to do your research thoroughly to grasp a full understanding of all the possibilities that are available to you.
What Are Veteran Business Loans Used For?
There are a number of significant costs to meet when starting up any type of business. The most common and basic costs include utility bills, rent, purchasing equipment, hiring staff as well insurance and any legal fees. On top of these primary costs, you will likely also have more specialist costs to meet, depending on the type of business you are looking to invest in.
A veteran business loan can be utilised in any way you require, helping you to meet these initial costs, investing in marketing campaigns, or rebranding your existing business.
Disabled Veteran Business Loans
Being disabled can undoubtedly add to the challenge of settling back into the workforce or starting up a business of your own. However there are loan programmes out there especially designed to support the business ventures of disabled veterans, and most veterans, disabled or not, possess both the skill set and the diligence to succeed as small business owners.
Female Veteran Business Loans
According to 2018 figures, just one in five British businesses is run by a woman, but women have huge potential for success as entrepreneurs and certainly should not be deterred by their sex. Female business loans are designed to meet the needs of women entrepreneurs, to help level the playing field and financially support females with the success of their business ventures.
SMALL BUSINESS LOANS FOR MILITARY VETERANS
SME Loans Application Process
At SME loans, we support veterans like you to secure the quick and easy finance required
for the growth of your business. Applying for funding with us should be nice and simple, but if you run into any issues or have any further questions, then please give us a call on 01244 506279.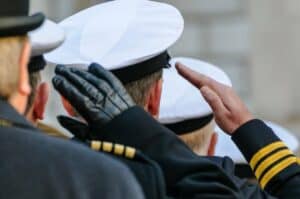 Merchant Cash Advance
At SME Loans, we can provide your business with quick and convenient funding through our merchant cash advance, allowing you to access between £5,000 to £500,000 in as little as 24 hours. The application process takes just a few minutes and can be completed entirely online. A merchant cash advance differs from a standard loan in that it functions as an advance on your business' monthly revenue, through both your credit and debit card sales.
When it comes to making repayments on your advance, these will be automatically deducted as a small percentage of your customer card transactions each month. The advance is provided to you on an interest free basis, and all profit which is generated through cash sales will be retained by your veteran business.
Business Loans
We are also able to support veterans in their business ventures with our business loans. The loans we offer are unsecured, meaning that you will not be expected to secure the finance you receive against any collateral or valuable assets. Your company can look to borrow anything between £1000 and £500,000, providing you with extra support and financial flexibility when you need it most.
With our business loans, you can expect to have the funding supplied to your account rapidly, within a little as 24 hours. Once you have received the money, you will then be expected to start making repayments in monthly instalments, with interest rates included. The application process is quick and simple, and can be completed entirely online in the space of just a few short minutes.
Qualifying Criteria
To find out whether your business is eligible for funding with us, check that your business:
Is registered in the United Kingdom
Has been actively trading for a minimum of 6 months
Has a monthly turnover or monthly card sale transactions of at least £5,000
Has a business owner over the age of 18 years
Is a limited company and/ or a sole trader
Applying With Bad Credit
Through our bad credit business loans, it is possible to secure funding even when your credit rating isn't at its best, as we approve loans based on your business' financial performance as opposed to solely on your credit score.
Step 1:
Click to apply. The first part of the application involves finding our more about your business, including:
The name of your veteran owned business
The number of months or years the business has been trading
Your business' average monthly turnover
The loan amount you are looking to borrow
Step 2:
The next step involves disclosing your personal details, please be ready to provide:
Your title, first name and surname
Position in the business
Contact details
Step 3:
Carefully read through the terms and conditions and click 'get my quote'. From here your application will be reviewed by one of our approved business finance suppliers, who will help find the best lender for your veteran business loan.
Step 4:
Please expect a call and email from one of our dedicated account managers to discuss the terms of your loan agreement.
Step 5:
Carefully read through the terms of agreement and sign the relevant documentation ready to return to the lender. From there you will be able to access the funds in your account in just 24 hours.
Don't Delay, Apply Today
You've given so much to our country, let us give back to your business…
VETERAN BUSINESS LOANS FAQS
Frequently Asked Questions
If you want to learn more about business loans for veterans, then make sure to checkout
our FAQs below for more information.
Veteran business loans are built to help entrepreneurial veterans with their businesses. They're essentially unsecured business loans that can be used to help expand, grow or help with cash flow for veterans who own their own business.
You can get a veteran business loan by completing a simple online application either directly through a lender, bank or broker. You will have to provide some details about your business such as your position and how long you have been trading for. It's also a requirement to input your personal details and contact details to in order to be deemed eligible for a loan.
Once the application is submitted, an account manager will contact you to discuss your options and what the next steps are for you receiving the loan.
SME Loans has extensive experience of providing a welcoming and professional service for entrepreneurs in need of business financing. That's why we work with top regulated lenders based in the UK who can offer competitive rates on their loans. Our application process is easy to access and quick to complete, with no fees attached for applying. In some cases money can be in your account in 48 hours.