Meet Poppy Sloane's Founder: Well Behaved Makeup
Mon, 04 Mar 2019 by Liz Rosling
Jacky Vincent was frustrated with the lack of quality mascara available on the market, so in 2015 she founded her own environmentally friendly, paraben free cosmetics business Poppy Sloane.
Poppy Sloane's Tres Chic Mascara was the first product to be launched in 2016 – with over seventy 5* reviews, customers praise its smudge proof element and smooth application.
Jacky spent the next two years perfecting her vegan formula before relaunching the product in January. For 2019, Jacky and the team at Poppy Sloane are researching additional sustainable and environmentally friendly products to compliment their existing line, which they look to launch later in the year. The products we can hope to expect include: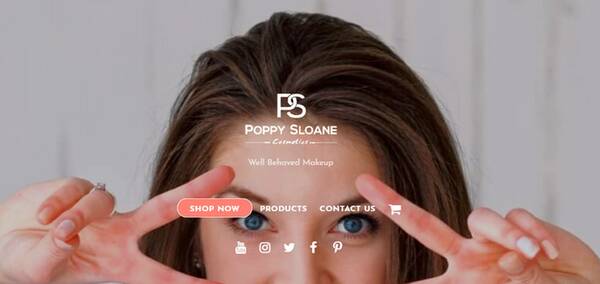 • Bamboo facecloths
• A range of makeup brushes
• An eyebrow gel
• Lip plumper
• Mineral makeup line
The well-behaved makeup brand is cruelty free, hypoallergenic and handmade with love in small batches. Where possible, all ingredients and packaging are sourced in the UK.
We chatted to Poppy Sloane's female founder Jacky as part of our #WomenInSMEs, take a read of what she had to say!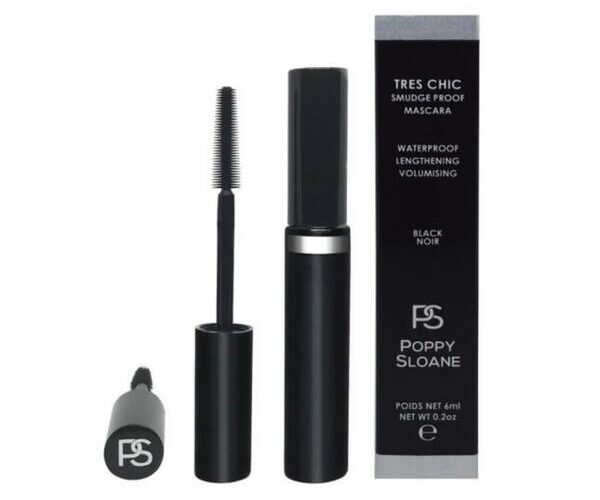 1. Hi Jacky, Poppy Sloane's products sound right up my street. What prompted you to found your own cosmetics business?
I suppose that I have always had entrepreneurial tendencies – I started making and selling macramé hanging baskets to the local craft shops when I was about 11 years old. The last 'proper' job I had was working as a secondary school maths teacher and it was literally killing me; that and the fact that every day I was constantly checking how I was doing in my quest for not looking like a panda bear by morning break.
I retrained as a beauty therapist, as you do, and from there it didn't take me long to explore the options of selling physical products on Amazon. A training course about creating your own brand to sell on Amazon and my quest for a smudge proof mascara soon had me researching mascara formulations and manufacturers. I decided I really wanted to have any products we made, manufactured in the UK and ideally any components too, as underneath it all I am a bit of a greenie – I'm trying to reduce our carbon footprint.
In my quest to find the perfect formulation, or critical ingredient, I must have bought enough tubes of mascara to open a whole store just for mascara. It took about 5 years and about 30 different formulations to get to where we are now. I'm always looking for ways to improve or tweak.
2. What has been your greatest success?
Remember I am just an ordinary person with no great super powers or talent. My greatest success has actually been to have launched this mascara and to have it selling on the Amazon platform and for it to be consistently in the top 50. When I first launched there were actually some 18,000 mascaras listed on Amazon. I am humbled by the lovely reviews that we receive and the loyal customers who keep coming back. Thank you.
3. For other female entrepreneurs just starting out in business, what advice would you give them?
Just remember that you are an expert in your own right (or you soon will be). Don't ever compare yourself to someone else. Remember why you started and those values and stick to them. If it takes a smidgen longer because family has to be your number one priority, then so be it. You set your goals, agenda and timeline and if someone says 'no' keep asking until you find someone that says 'yes' or gives you a compelling enough reason for you to change tack.
4. That's great advice. With that in mind – why were you drawn to the campaign, can you offer a comment on why you think it's important?
I don't really think a lot about the fact that I am a woman in business and as a result of that it amazes me that some women are incredibly talented or have a great idea and confidence stops them from pursuing their dreams. If I can inspire one person to pursue their dream I will have achieved success.
I love the fact that I am a woman and have my own business however, I feel that until we women stop highlighting our gender there will not be true equality which is a sad fact that in 2019 society still pigeon holes us. In business the one thing that has become apparent is that the most successful use their given talents to the maximum. I want to encourage people to be proud of being British and to support British manufacturing.
Connect With Poppy Sloane
• Twitter: @Poppy_Sloane
• Instagram: @poppysloane
If you enjoyed this article, take a read of more of our #WomenInSMEs
• Memi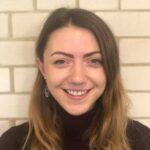 About Liz Rosling
Liz is a business finance specialist, responsible for publishing relevant industry insight for SME Loans. Also an author at StartUp Mindset, Liz uses her years of experience in the financial services sector, to equip small business owners with the guidance and expertise they need to realise their full potential. Stay up to date with Liz through LinkedIn and Twitter. You can drop her an email at liz.rosling@dojono.com.