Manufacturing Business Loans – Financing up to £500k
Alternative Business Funding For UK Manufacturers
Access £1,000 – £500,000 in just 24 hours
MANUFACTURING IN THE UK
Running A Manufacturing Business
The manufacturing sector plays a vital role in modern society and is a key industry within the United Kingdom, accounting for approximately one sixth of our economy. According to the Office for National Statistics, the value of UK manufacturers' product sales was £390.1 billion in 2018, a 2.5% increase on the 2017 total of £380.7 billion.
In 2018, the top ten product sales were motor vehicles, parts for aircraft, diesel vehicles, medicaments, repair and maintenance of civil aircraft, manufacture installation and repair of military aircraft, soft drinks, fresh or chilled cuts of beef or veal, other structures of iron and steel, and finally, whisky. 2.6 million people are directly employed by the manufacturing industry within the UK, and it is predicted that by 2021, the UK will have become one of the top 5 largest industrial nations.
The manufacturing industry is thriving, both within the United Kingdom and globally. There is ample opportunity for business growth, and the manufacturing industry will always be a rewarding and exciting industry to be part of. Now is a brilliant time to invest within the sector, by kickstarting your own small manufacturing business, or pushing the expansion of your already existing business further.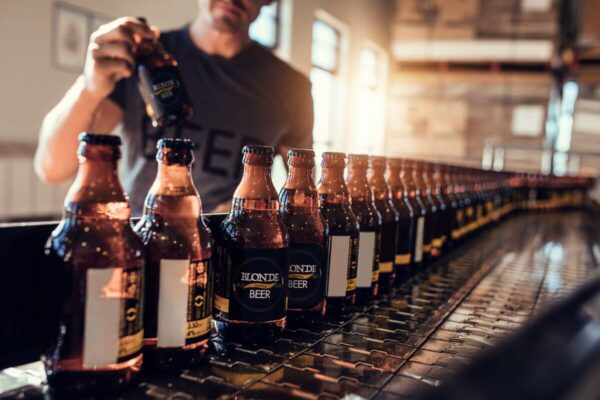 Types Of Manufacturing Industries
There are many different types of manufacturing industries. The metallurgical industry deals with the refining, alloying and fabrication of metals, the engineering industry is heavily reliant on the output of the metallurgical industry, and itself has several branches, the most significant including transport equipment, electrical and industrial machinery.
Other key types of manufacturing industries include the chemicals industry, textile industry, food processing industry and the hi-tech industry. The largest value increase in sales has come from the manufacturing of food products, which has seen the largest value increase, up £1.9 billion (2.6%) to £71.8 billion in 2018. The manufacturing of machinery and equipment also experienced a significant increase in sales between 2017 and 2018, up £1.8 billion (6.8%) to £27.9 billion.
How To Start A Manufacturing Business
There are many key things to carefully consider when setting up a manufacturing company. Be sure to do your research thoroughly, and carefully explore which type of manufacturing is best suited to you and your business goals. Once you have chosen your industry, consider:
A Thorough Business Plan: In order for economic success, it is essential to take time to draw up a detailed business plan, to help you keep on track and stay focussed.
Potential Business Partner/s: Whilst it can also result in some compromises having to be made, finding a business partner who shares your drive and passion for the industry can be a great way to reduce some of the initial pressure that comes with starting up a new company.
Business Premises: The scale, location and type of business premises you seek to acquire will depend largely on the sort of manufacturing business you are intending to set up, as well as how many staff members you wish to recruit. For some startups, you may get away with utilizing your garage, shed or home office space for your business venture, potentially saving you a lot of money on rent or property purchase.
Training: If you are fairly new to the industry, you may wish to brush up on your manufacturing skills in order to be top of your game and maximise profits. A lot of skills you will simply learn on the job, through trial and error, but you may also wish to find a course to book yourself onto in order to speed up the training process.
Suppliers: Work out exactly what materials you will require and find a wholesale distributor who is able to supply them to you at an affordable cost. Securing a good price on wholesale materials will be crucial to the scope of your future profit margins.
Staffing: At an initial start up level, you may not need any extra members of staff, but to spread out the workload, you may want to invest in an extra pair of helping hands. Try to hire staff who already have a decent level of experience within the field to save on having to invest in training for them. Later down the line, apprentices can also prove to be of great value to a company.
The Legal Details: Visit local government websites and do your research thoroughly on the kind of licenses and certifications your business will require to be able to begin trading legally and safely.
The Advantages And Disadvantages Of Working In Manufacturing
As with working in any sector, there are pros and cons to being part of the manufacturing industry. The industry is booming, and there is always going to be a demand for manufacturers. Working within manufacturing allows you the opportunity to create new and exciting products in an innovative industry.
There is a great deal of potential for career growth within the sector, with the UK manufacturing industry set to continue to thrive. However, with this being said, it is important to note that starting up a manufacturing business of your own has the potential to be very costly, and it is a highly competitive business, with a multitude of successful companies already based in the UK.
MANFUFACTURING BUSINESS FINANCE
Funding Options For The Sector
Initial startup costs in the manufacturing sector are substantial. Luckily, there are a number of funding options out there for entrepreneurs interested in investing in the industry.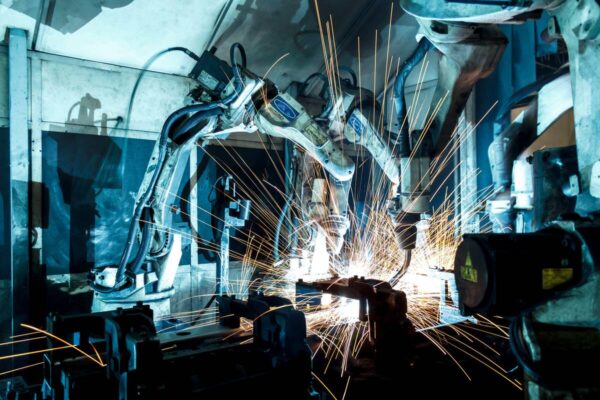 Why Do Manufacturing Businesses Need Finance?
There are several significant costs involved in starting up a manufacturing business. These costs will likely include insurance, the purchase of raw materials, staffing, rent or purchase of property, machinery and equipment, and general utility bills.
According to The Small Business Chronicle, a number of first-time manufacturing business owners make the mistake of estimating profits based on one manufacturing expense and are surprised when actual numbers come in… Even with careful financial planning, unanticipated costs can still crop up, such as unexpected breakages to equipment.
Meeting these costs can be difficult for any manufacturing company, particularly one that is smaller in size or is just starting out within the industry. In business emergencies, SME Loans can offer an emergency business loan to help tide you through.
The Funding Options
Whilst fewer and fewer banks are now willing to lend out to small and new businesses, there are still a number of funding options available to those looking to expand or start up their manufacturing business. Amongst the most popular for small and new businesses are:
Secured business loans
Business overdraft
Crowdfunding
Angel investors business loans
Ensure you do careful research before deciding for your business. Some funding options will of course be more suited to particular businesses than others, so make sure you consider all routes.
APPLY FOR NIGHTCLUB LOANS
SME Loans Online Application
At SME loans, we can support you in securing quick and convenient funding for your manufacturing business. Applying for funding with us should be nice and simple, but if you run into any issues or have any further questions, then please give us a call on 01244 506279.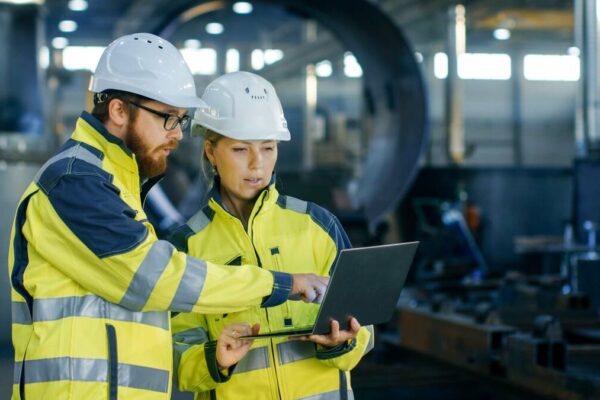 Business Loans For Manufacturing
At SME Loans we offer manufacturing business loans. Your manufacturing company can look to borrow any amount between £1000 and £500,000, and because the loans we offer are unsecured you will not be required to secure the funding you receive against any collateral or valuable assets.
Because of this, opting for an unsecured business loan (as opposed to a secured business loan generally) tends to better suit smaller businesses and businesses that are just starting out. An unsecured business loan can provide your company with extra support and financial flexibility when it needs it most, helping you to meet any startup or expansion costs, or simply aid you in the general maintenance and upkeep of your business.
With our business loans, you can expect to have the funding supplied to your account rapidly, within a little as 24 hours. Once you have received the loan, it will then be repaid in monthly instalments, with interest rates included. The application process is quick and simple, and can be completed entirely online in the space of just a few short minutes.
Personal Guarantees
Because the manufacturing business finance offered by SME Loans are unsecured, you may be asked by a lender to provide us with a personal guarantee. A personal guarantee simply ensures that if any repayments are defaulted on by your business, the owner will in turn become responsible for meeting any repayments that are remain outstanding.
Qualifying Criteria
To find out if your business is eligible for funding with us, check that your business:
Is registered in the United Kingdom
Has been actively trading for a minimum of 6 months
Has a monthly turnover of at least £5,000
Has a business owner over the age of 18 years.
Is a limited company and/ or a sole trader.
Applying With Bad Credit
When your credit rating isn't quite what it should be, it can be especially difficult to secure funding for your business. With traditional lenders, it is virtually impossible for small businesses to access finance due to increasingly strict requirements, and of course a poor credit rating only makes the chances of securing funding with the banks even more unlikely.
Securing funding with SME Loans is far easier, as our loans are based on overall business performance, as opposed to solely on your credit score. Our bad credit business loans can give you the financial support required to see your business thrive.
Apply For Manufacturing Loans
Step 1: Click on to our application page. Here you will be asked for further details about your company, to ensure that we successfully match you with the lender best suited to you and your business. We will ask you to provide us with:
The name of your manufacturing business
How many years you have been trading for
Your average monthly card sales / average monthly turnover
How much you are looking to borrow
Step 2: We will then ask you to provide us with the following details:
Your title, first name and surname
Your position within the business
Your email address and telephone number
Step 3: Once you have provided us with these details, click to accept the terms and conditions and then click 'get my quote'. Your application will then be processed and assessed by one of our approved business finance suppliers.
Step 4: One of our account managers will soon be in contact with you by either phone or email, to discuss the terms of your business loan or cash advance agreement.
Step 5: Please make sure you take time to carefully read through all of the terms of agreement, then sign the relevant documents and return them back to the lender. You should then receive the funding to your account within as little as 24 hours.
MANUFACTURING BUSINESS LOANS FAQS
Frequently Asked Questions
If you're still unsure about whether or not to apply for a business loan for your manufacturing business, then make sure to check out our FAQs below where we've answered some popular questions we're regularly asked.
Manufacturing business loans are a niche form of business finance which is associated and used by the manufacturing sector. Manufacturing comes in many forms, so a manufacturing business loan is flexible and can be used in a variety of ways. This includes, purchasing equipment, managing cash flow, paying suppliers and much more
If you own a manufacturing business and are in need of a business loan, you can apply online at SME Loans. You need to provide the following details:
· Choose the amount you want to borrow.
· Details about your business.
· Personal information, such as the position in your business.
· Contact details, email address and telephone number.
If your application is successful, we'll soon be in touch with you to have a chat about how applying for a business loan works and what options are available to your business.
At SME Loans we work with lenders that can offer a variety of manufacturing business loans such as a merchant cash advance and an unsecured business loan. The lenders we work with up to £500,000 and can offer short and long term loans. Our application process is quick and easy, and comes with no fees to apply.