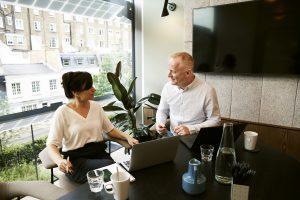 When it comes to financing your business, the vast variety of options available can sometimes make the choice overwhelming. Today, we'll be focusing on one particularly versatile financial solution: short-term business loans.
What are short-term business loans?
Short-term business loans are a form of business loan designed to provide businesses with quick, temporary financial support. These loans typically have a repayment term of up to one year.
Ideal for companies seeking to resolve cash flow concerns, manage unexpected expenses, or capitalise on a sudden opportunity, short-term loans offer a straightforward solution. But like all financial instruments, they come with their own set of advantages and disadvantages.
Advantages and Use Cases of Short-term Loans
Consider a scenario where your business unexpectedly lands a large order. While this is an excellent opportunity for growth, it may pose a short-term cash flow challenge. This is where a short-term business loan or even a cash flow loan could come in handy.
These loans can also be helpful if your business experiences seasonal sales fluctuations. A working capital loan might be just the tool you need to bridge the gap during quieter periods.
Short-term loans can be your business's safety net, cushioning you against unforeseen challenges and allowing you to seize new opportunities.
Disadvantages of Short-term Loans
While the advantages of short-term loans are enticing, it is crucial to also be aware of their potential drawbacks. Compared to alternatives to bank loans, short-term loans can come with higher interest rates due to their expedited access to funds and shorter repayment terms.
Moreover, if your business has a less than stellar credit history, you may face even higher interest rates, though bad credit business loans are an option.
6-month Short-term Loans: A Viable Option
While the maximum term for a short-term loan is typically 12 months, there are indeed options for 6-month loans. This type of loan can provide quick access to funds with a quicker repayment schedule, lessening the overall interest paid.
The key is to align the loan to your business needs, ensuring that you can comfortably manage the repayment within the agreed-upon term.
UK Statistics on Short-term Loans
According to a report from the British Business Bank, small and medium-sized enterprises (SMEs) in the UK are increasingly turning to alternative finance, including short-term loans. These loans are particularly prevalent amongst businesses in manufacturing, construction, and the medical industry.
FAQ
Q: What are short-term business loans?
A: Short-term business loans are a type of financing that provides businesses with quick, temporary financial support. These loans are typically repaid within a year.
Q: Is there a 6-month loan?
A: Yes, while short-term loans can last up to a year, there are also options for 6-month loans. These can be an excellent choice for businesses needing a quick cash injection and confident in their ability to repay the loan in a shorter timeframe.
Q: Why would a business need a short-term loan?
A: Businesses may need a short-term loan for various reasons, including managing cash flow, handling unexpected expenses, or taking advantage of new opportunities.
Q: What are the disadvantages of short-term loans?
A: While short-term loans offer quick access to funds, they can come with higher interest rates compared to other loan types. If your business has a poor credit history, this could also impact the interest rates you're offered.
To conclude, short-term loans are a viable and flexible financial tool. However, like all financial decisions, it's vital to do your homework. Compare your options, understand the terms, and most importantly, assess your business's capacity to manage repayments.
Whether you are in the construction industry or run an e-commerce business, at SME Loans, we can help you navigate the world of business finance. Explore our range of products or reach out to our team for personalised guidance.
For more business finance insights, do check out our blogs and remember to stay informed and make wise decisions to ensure your business's success and longevity.