When you're looking to start or expand your business, one of the primary concerns is always funding. If you're operating a limited company in the UK, you might be asking questions like "Can I get a commercial loan for my company?" or "What are the requirements for a limited company loan?" The good news is, SME Loans is here to help you navigate the complex world of business loans and financing options.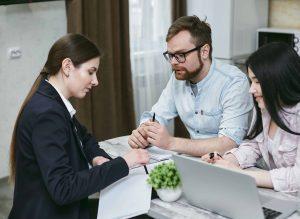 What Are Limited Company Loans?
Firstly, let's start by understanding what limited company loans are. They're a form of borrowing designed specifically for registered limited companies. These types of loans are typically used to fund various business-related costs such as expansion, equipment purchases, and even covering cash flow during lean periods.
The fact that your company is limited means it has its own separate legal identity. Therefore, the company itself can borrow money, and lenders will assess the company's creditworthiness and ability to repay the loan. But can a private limited company get a loan, too? Yes, private limited companies can also access a range of loans and finance options, such as asset finance and working capital loans.
Eligibility for Limited Company Loans
"So, what are the requirements for a limited company loan?"
Good question. Most lenders will want to see evidence of your company's trading history, financial health, and the ability to make repayments. However, the specific criteria can vary between lenders.
For instance, some might require a minimum trading history of two years, while others may be more flexible. You might also be asked for a detailed business plan or projections of future income. Some lenders may take into account the credit score of the company directors, particularly for small businesses where the lines between personal and company finances can be blurry.
It's crucial to be aware that some financial products like bad credit business loans are available even if your credit history isn't perfect. In any case, it's essential to explore different loan options available for businesses and compare their rates and terms.
The Role of Credit Scores in Business Loans
The question "Do I need a good credit score to apply for a limited company loan?" is a common one. While having a good credit score can undoubtedly open up more options for you and potentially get you better rates, it's not always a strict requirement.
In the UK, several loan types cater to businesses with less-than-stellar credit scores. So, if you're wondering "What is the minimum credit score for a business loan?" – there isn't always a definitive answer. Each lender will have their criteria, and it's always worth checking with them directly.
Remember, alternative lenders like SME Loans offer a variety of loans tailored to suit different credit histories and business requirements, including options like alternative finance and emergency business loans.
Starting with Business Loans
If you're just starting, you might ask, "How can I get a first-time business loan?" or "How can I get a business loan with no money?"
It's true that being a new business without a proven track record can be a hurdle. Still, options like startup business loans and other industry-specific loans like construction finance or e-commerce business loans are designed to help new businesses get off the ground.
Tax Implications for Limited Companies
"Do limited companies pay tax on loans?" is another common question. The answer is, it depends. Interest payments on loans are generally tax-deductible as business expenses, but other taxes like the Corporation Tax may apply if the loan is written off or released. It's always advisable to seek professional advice on the tax implications of business loans.
Conclusion
While getting a limited company loan can seem daunting, remember that there are many options out there. Whether you're a new startup, a growing business, or a company with a less-than-perfect credit history, financial solutions exist to help you achieve your goals. SME Loans is here to guide you through the process, offering a range of products and rates tailored to your needs.
Frequently Asked Questions (FAQs)
1. Can I get a loan from my limited company?
Yes. A limited company can loan money to its directors, but it must be treated as a director's loan and may have tax implications. Always consult with an accountant or tax advisor to ensure compliance with HMRC regulations.
2. How to loan money to a ltd company?
Any individual or organisation can loan money to a limited company. The loan should be documented in a loan agreement, specifying the loan amount, repayment terms, interest rates, etc.
3. Do limited companies pay tax on loans?
Interest payments on loans are usually tax-deductible. However, if a loan is written off or released, it might be subject to Corporation Tax. Always seek professional advice on this matter.
4. Why is it easier for a limited company to get a loan?
Limited companies often find it easier to get loans because they have a separate legal identity. This means the risk to the lender is often lower than with sole traders or partnerships, as the company's assets can be used as collateral.
5. What are the different types of loans available for businesses?
There's a broad range of business loans available, including asset finance, invoice factoring, cash flow loans, working capital loans, emergency business loans, and alternative finance options. It's worth comparing different products and rates to find the best solution for your business.
As you embark on this journey, always remember that getting a loan should be a strategic decision that aligns with your business goals. It's essential to assess the cost of borrowing and ensure it makes sense for your company's financial situation. Don't hesitate to seek professional advice if you're unsure about the process or need help selecting the right product.
If you want to explore alternative finance solutions for your business, check out SME Loans' range of products and JPM Capital get a step closer to achieving your business goals today.
For more insights on business financing and loan options, stay tuned to our blogs and empower your business with the right knowledge and tools.