Business Loans can be a lifeline for both established businesses and new limited companies. As a new Ltd company, securing finance can be challenging due to lack of trading history. However, at SME Loans, we offer alternatives to traditional bank loans, making it possible for new limited companies to access necessary funding.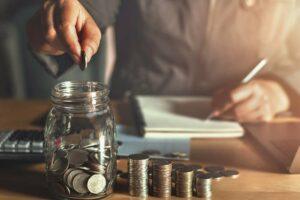 Understanding New Limited Company Loans
A new Ltd company can indeed secure a loan. In fact, it's often easier for a limited company to obtain a loan because they are separate legal entities. This separation reduces the personal liability of the company's directors, making the business a less risky prospect for lenders. It's one reason why we're proud to offer Startup Business Loans.
Financing Options for Limited Companies
At SME Loans, we offer a wide variety of loan products tailored to different business needs. Whether you need an Emergency Business Loan to cover unexpected costs, Asset Finance to purchase necessary equipment, or Working Capital Loans to manage day-to-day expenses, we have options for you.
If you're concerned about a poor credit history, our Bad Credit Business Loans may be a suitable option.
Tip: Understanding the Rates applicable to each loan product is crucial. It helps in choosing the right product that aligns with your financial capabilities.
The Advantage of Alternative Financing
With an Alternative to Bank Loans, businesses can benefit from more flexible terms and faster approval processes. SME Loans prides itself on offering these alternative financing options, helping businesses get the funding they need when they need it.
Private Limited Company Financing: UK Statistics
In the UK, over 60% of private limited companies use some form of financing. Around 20% use loans or overdrafts, while others opt for more specific options such as Invoice Factoring, Mezzanine Finance, or Merchant Cash Advances.
Industry-Specific Loans
At SME Loans, we understand that different industries have unique needs. Whether you're in construction, e-commerce, or the hotel industry, we have loan products designed for you.
Conclusion
Starting a new limited company comes with its financial challenges. SME Loans offers an array of loan products and alternatives to traditional bank loans to help new limited companies thrive. No matter the industry or business need, we're committed to providing flexible and fast financing solutions.
FAQs
1. Can you get finance with a new Ltd company? Absolutely. SME Loans offers several loan options tailored to new Ltd companies.
2. Can a Ltd company give a loan? Yes. Limited companies can give loans, provided it doesn't breach any regulations or company rules.
3. Why is it easier for a limited company to get a loan? Limited companies are separate legal entities, reducing the personal liability of directors, which makes them less risky for lenders.
4. How is a private limited company financed? Private limited companies can be financed through various means, such as loans, overdrafts, equity investments, or specific options like invoice factoring or merchant cash advances.
For more information about loans and alternative financing options, check out our Blogs or visit JPM Capital, a partner committed to funding solutions for businesses.