Running a business can sometimes feel like trying to keep several spinning plates from crashing down. You're juggling cash flow, inventory, payroll, and a host of other concerns. When you need funds quickly, whether it's to cover unexpected expenses or to capitalise on a sudden opportunity, waiting weeks for traditional bank loans is often not an option. Enter fast business finance, the fuel that powers the UK's most agile and ambitious enterprises. SME Loans offers a range of products as a compelling alternative to bank loans.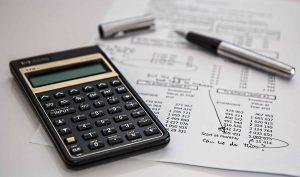 What is Fast Business Loan? Understanding Quick Finance
A quick business loan is designed to provide immediate access to funding for businesses. This finance product is a lifeline for businesses that need a cash injection in a hurry. Whether it's to cover a short-term cash flow issue or to seize an unmissable growth opportunity, business loans from SME Loans are typically approved within 24-48 hours.
The Variety of Fast Business Loan Options in 2023
Every business is unique, and that's why SME Loans offers a broad suite of products tailored to meet specific needs.
"One of the advantages of SME Loans is the flexibility we provide. Whether you need a cash flow loan to keep things running smoothly or an emergency business loan to weather an unexpected crisis, we've got you covered." – SME Loans Team
Fast Business Finance Case Study: Cryoburst
Let's take Cryoburst as an example. This innovative UK-based cryotherapy business used fast business finance to fuel their growth. When Cryoburst was ready to expand their service offerings, they didn't have time to wait for a traditional bank loan. Instead, they opted for an SME Loan, allowing them to quickly invest in new equipment and scale their business.
What Finance is Available to a Start-Up Business?
Start-ups face unique challenges, and traditional banks are often reluctant to lend to businesses without a proven track record. Fortunately, SME Loans offers several financing options tailored for start-up business loans.
A few of these options include:
How Long Does It Take to Get a Business Loan in the UK?
The time it takes to get a business loan can vary widely depending on the lender and the specific circumstances of the business. However, with SME Loans, you can typically expect to receive funds within 24-48 hours of approval.
Financing Options for Small Businesses: Fast and Efficient
SME Loans offers a wide range of financing options to help small businesses grow and thrive, regardless of their industry. We provide specialised financing for construction, hotels, e-commerce, and many more sectors.
Conclusion
Fast business finance offers a lifeline for UK businesses that need funds quickly. With the right funding solution, businesses can weather financial storms, seize growth opportunities, and continue their path to success.
FAQ
What is a quick business loan?

A quick business loan is a type of financing that businesses can obtain within a short timeframe, often within 24-48 hours.

What finance is available to a start-up business?

Start-ups can access a variety of financing options, including merchant cash advances, invoice factoring, and Islamic finance.

How long does it take to get a business loan in the UK?

The timeline can vary, but with SME Loans, businesses can typically expect to receive funds within 24-48 hours of approval.

What are financing options for small businesses?

SME Loans offers a wide range of financing options for small businesses, including sector-specific financing for industries such as construction, hotels, and e-commerce.
Disclaimer: All loan approval times are subject to satisfactory due diligence checks and documentation received in good order.