Embark on a journey of financial growth and discover how your enterprise can benefit from quick loans for business – fast, accessible, and alternative business financing solutions at SME Loans.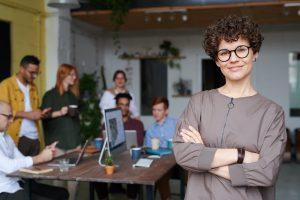 Access Quick Business Loans
In the ever-evolving business world, whether you're looking to expand with Business Expansion Loans, cover unexpected costs with an Emergency Business Loan, or bridge a cash flow gap with a Cash Flow Loan, access to fast and reliable financing is absolutely critical. Traditional bank loans may involve lengthy approval processes; however, the good news is, with quick business loans from alternative lenders like SME Loans, you can secure funding not just rapidly but also seamlessly.
A Fast, Seamless Application Process
Are you in the market for a business loan and need it straight away? One of the key advantages of SME Loans is the swift and smooth application process. Usually, you can receive a decision on your loan within just 24 hours, implying you can access finance when you need it the most.
"Time is money, and money is the lifeline of any business. Speed of access to funds can often make or break a business opportunity."
A Versatile Range of Fast Business Financing Options
Next, it's worth considering the versatile range of fast business financing options available to you. From Working Capital Loans to Corporation Tax Loans, and Asset Finance, the flexibility to choose a financing option that best suits your needs is paramount.
What's more, we offer specialised financial products tailored for various industries such as E-commerce Business Loans, Medical Practice Loans, Hotel Finance, and Restaurant Loans among others.
Financing Without Loans
But what if you want to finance your business without taking a loan? You may be pleasantly surprised to learn that there are alternative solutions like Invoice Factoring and Merchant Cash Advances. They provide quick access to cash, and repayment is made as a percentage of future sales or invoices, offering a flexible repayment structure that works in line with your business flow.
Payday Loans: An Option or Not?
Now, while many businesses used to rely on payday loans for quick financing, they have largely fallen out of favour due to their high-interest rates and short repayment terms. But don't worry; alternative financial solutions like Short-term Business Loans offer similar benefits without the potential pitfalls of payday loans.
The Importance of Accessible Financing
Turning our attention to the broader picture, according to a report by The British Business Bank, SMEs contribute around 50% of total UK turnover and constitute 99.9% of the business population.
However, a staggering 37% of SMEs are still unaware of the alternative finance options available to them. At SME Loans, our primary aim is to bridge this gap and ensure businesses have access to quick, reliable, and convenient financing options tailored to their unique needs.
Conclusion
In conclusion, whether you're a start-up looking for Business Loans for Women, a manufacturer needing Business Equipment Financing, or a retailer searching for Retail Business Loans, rest assured, we've got you covered.
Make the choice to opt for SME Loans for a fast, reliable, and personalised solution to your financing needs. With us, you won't just find a loan – you'll discover a financial partner committed to your business's success. Whether you're in London, Manchester, Ireland, or Scotland, our doors are always open to help you succeed.
FAQ
1. How fast can you receive a business loan? With SME Loans, you can usually receive a decision on your loan within 24 hours.
2. Can you still get payday loans? While payday loans are less common now, alternative financial solutions like short-term business loans offer similar benefits without the potential pitfalls of payday loans.
3. How can I finance my business without a loan? Alternatives include invoice factoring and merchant cash advances, which provide quick access to cash and flexible repayment structures.